If you're responsible for recruitment at organizations in Transportation, Logistics, Retail or the Gig Economy, you may be feeling (or anxiously awaiting) a seasonal hiring strain… and all of the associated challenges during this time of year.
One of the most common "seasonal strains," or challenges, is that you'll likely need a huge influx of candidates during this time of the year… but your usual outlets can't support the growing demand to fill all your open seasonal roles.
A big part of my job is understanding the digital recruiting ecosystem; understanding how, when and where jobs are advertised, and how they can be optimized for better performance are crucial to the success of any employer that is hiring. Here are my quick recommendations to combat the challenges often present during peak hiring season:
1. Use candidate sources that allow you to reach across many different channels throughout the web.
A job ad exchange – a digital marketplace comprised of different types of job sites, consumer sites, niche and social sites – is a great source of candidates for companies advertising their seasonal jobs. Ad exchanges allow you to spread your jobs across a network of thousands of sites – rather than just one job board or aggregator – to reach more candidates likely interested in seasonal work.
2. Implement geographic & job title expansion on your job postings to attract more relevant candidates.
How and where you advertise your open jobs greatly impacts your ability to reach candidates. Using candidate sources that allow you to implement title expansion and geo-expansion, especially during seasonal hiring, is crucial. Both of these job advertising tactics help you widen the pool of relevant candidates that could you see your open positions and ultimately end up applying. You don't want to miss out on reaching candidates during the busy season.
Check out my quick 60-second video overview of both of these tips below.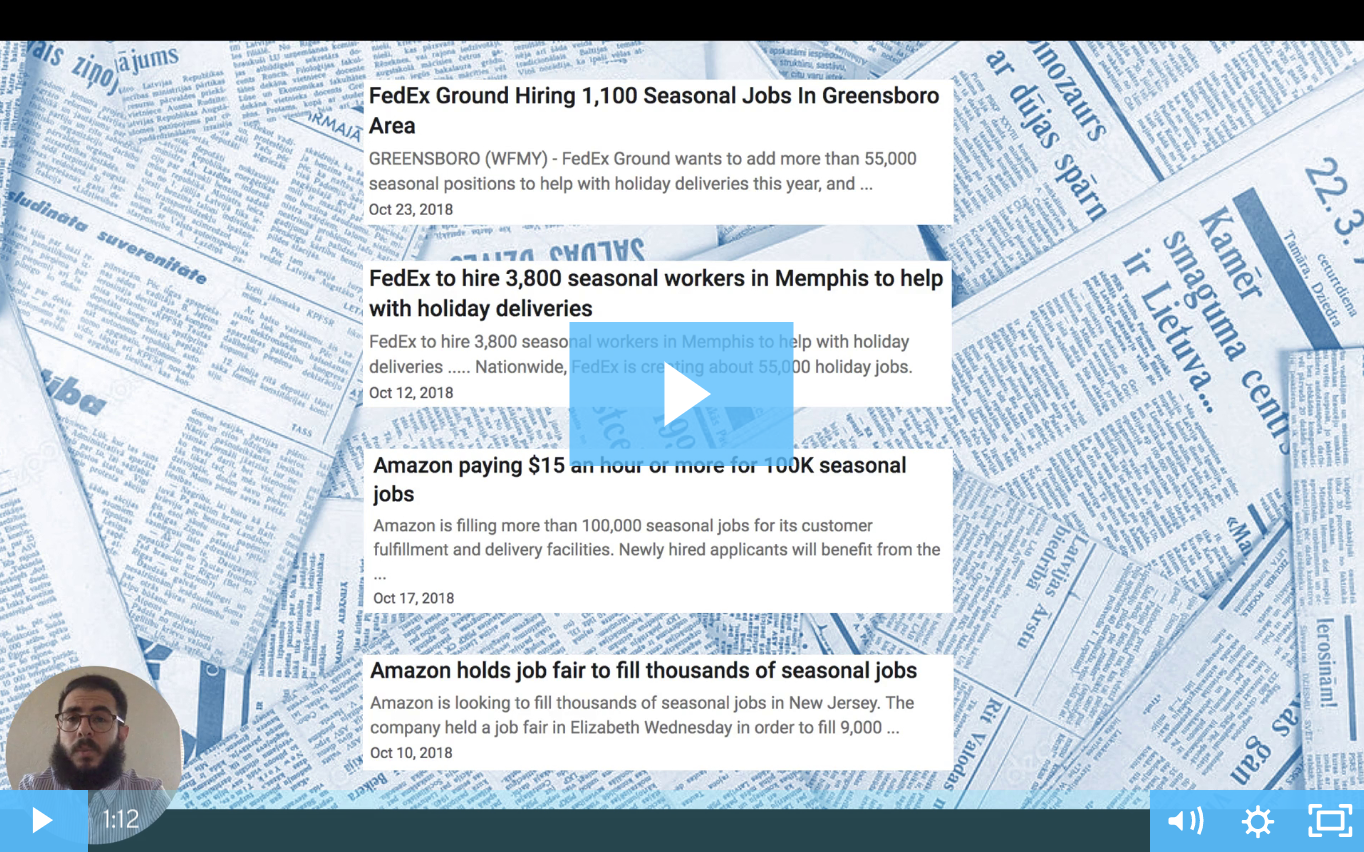 Interested in learning more? Sign up for a free seasonal hiring strategy session with one of our recruitment experts to understand how Appcast could help support your seasonal needs.