Data powers everything we do. It illuminates what works, where, and why. We've powered billions of job applications; with each tracked post, click, or application comes data insights we harness to make our customers more successful. No more hunches, no more status quo.
Data is the currency of modern recruiting. To be effective, you need access to many types. Good news – we can help!
What is the going price for job advertisements for your industry or function? Measure your performance against the market and make sure you pay the right price as you compete for job seekers' attention.
How likely are candidates to complete an application after clicking on one of your job ads? The Application Rate measures the conversion rate from a job ad click to a job application submission.
How qualified are the applicants you're getting? Down-funnel metrics allow you to understand if you're successfully driving applications from candidates you're likely to hire.
"Data is at the heart of all things Appcast. It powers our job ad exchange and programmatic buying algorithms. And it's the foundation of how we set up every single one of our clients for success."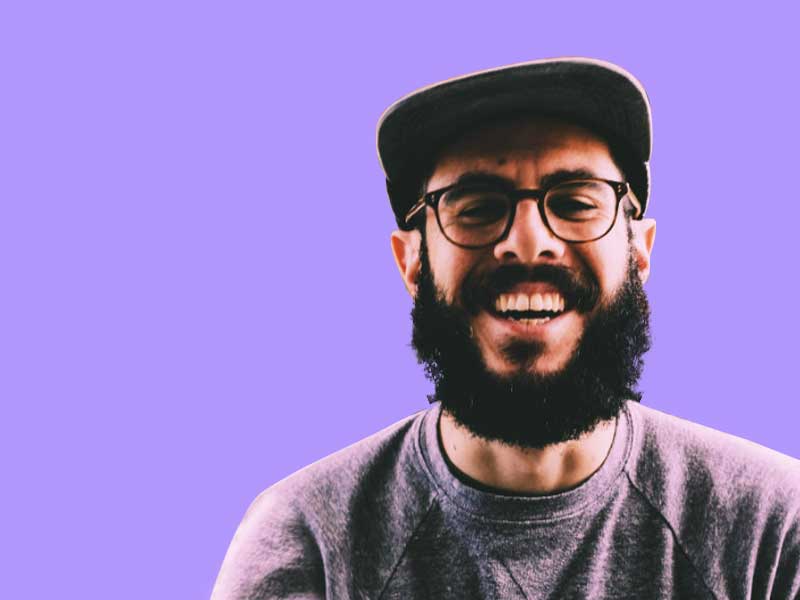 – Mychael Robinson | Director, Solutions Architect
Your lifeline for all digital recruitment
AppcastOne is a unified recruitment marketing platform that harnesses programmatic, search, social, and traditional media to optimize candidate sourcing for the world's top employers.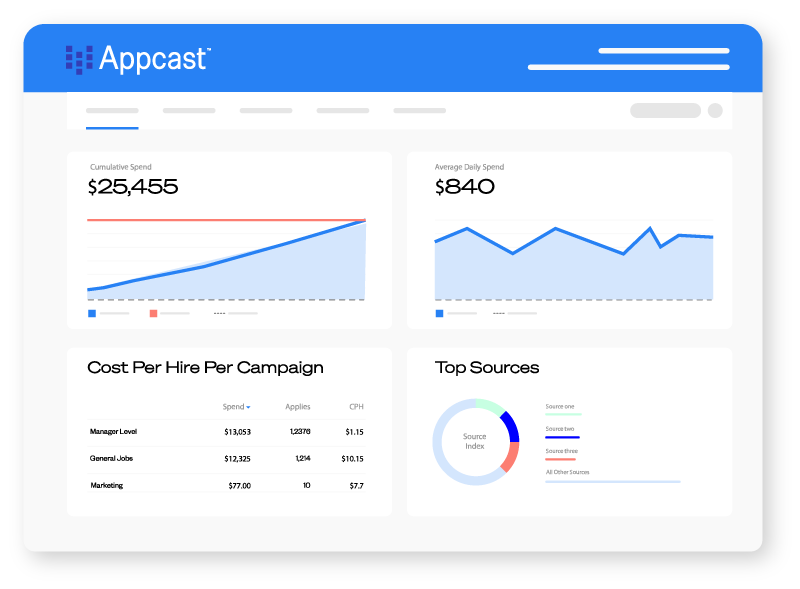 Your data-driven journey starts with us
"
With Appcast, our average cost-per-applicant is 65% lower than what we get from our other sources. On top of that, ​their customer service team is highly responsive and supportive.

"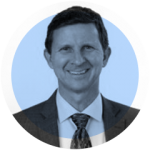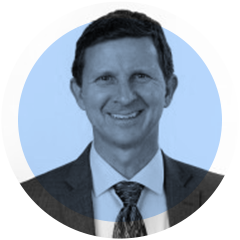 Chief Administrative Officer, Integrity Home Care & Hospice
Getting an accurate picture of your 'current state' – or baseline – is vital to understanding how changes impact your recruiting performance.
Leidos' Data-Driven Approach to Talent Acquisition
We know that you may just be starting your journey, or you may be well along. Learn about Leidos' journey and how it has shaped their TA strategy.
A Guide to Measuring, Reading & Understanding Recruitment Data
Ok, so you have the data but how do you make sense of it all? Check out this guide to ensuring you can navigate your data and use it to inform your decisions and actions.
2023 Recruitment Marketing Benchmark Report
Appcast's 7th annual Recruitment Marketing Benchmark Report provides the data you need to understand where, when, and how to reach the candidates you seek and how much you may have to spend to reach them.
Your data-driven recruitment journey starts here
Join thousands of other recruiting leaders who are using the power of data to transform their recruiting processes!