The global pandemic has spawned a whole new group of remote workers: people who are working remotely because they are required to do so.
It's worth keeping an eye on how these new members of the remote workforce will respond to work-from-home employment opportunities in the future.
Also worth watching is whether employers will reevaluate traditional office jobs post-COVID, from the standpoint of remote work. Will companies offer more remote opportunities? Have a better understanding of what skills are necessary to a successful remote employment arrangement? Find that technology allows for the engagement they thought might be lacking? All of the above?
Before the pandemic
Some 5 million employees or approximately 3.6% of the labor force work from home half-time or more, according to research conducted by Global Workplace Analytics, a provider of primary and secondary research and products designed to support new ways of working.
While that's a large number, to be sure, survey after survey suggests other would-be remote workers are waiting in the wings; these surveys find that a majority of employees would accept a lower salary and fewer benefits for a remote work arrangement. One survey cited by Global Workplace Analytics finds that 80% of employees want to work from home, at least part of the time.
But, as the saying goes, that was then and this is now.
Amid the shutdown
Blame it on a hovering significant other who is also housebound as a result of the pandemic, too many hours with the kids, the challenges of homeschooling, disruptive pets, or simply the fact that the grass looks greener from the office side. The reality now, only a few weeks in, is that a majority of new remote workers, approximately 60%, don't want to work from home on a regular basis, according to a poll conducted on April 6 by digital news and information publisher SmartBrief.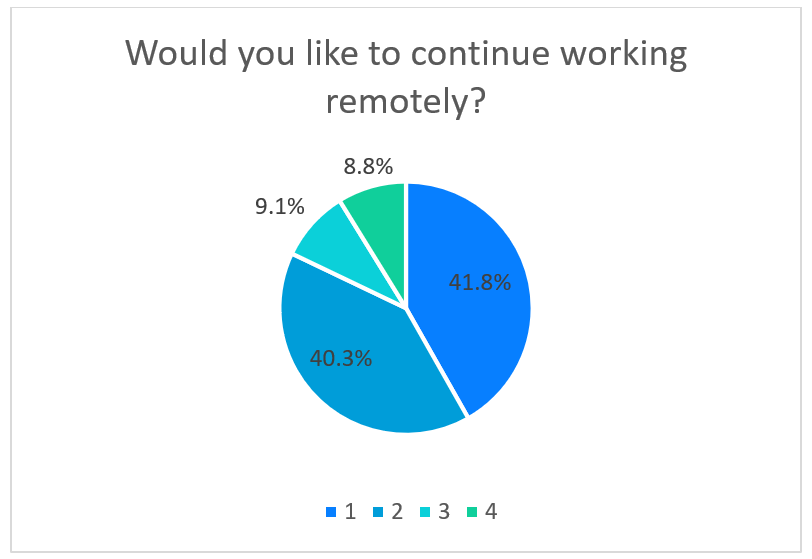 Recruiting for remote
On the other hand, Appcast data shows a significant uptick in job postings for remote workers, as well as increased interest on the part of job seekers, from the first half of March to the second half of March.

"Hiring Now" and "Temporary Hire" job postings are also up, 254% and 96% respectively, for the same period, while "Immediate Start" job postings are up 602%. It is unclear whether any of these positions offer a remote work option, although it's conceivable that some may.
Increased interest in remote work, on the part of job seekers and employers, is likely driven by the pandemic and lack of other options. For job seekers especially, any port in a storm may look attractive right now – even if that port is a kitchen table or spare bedroom.
Meanwhile, lessons are being learned about remote work from this experience. Where will those lessons lead the employment marketplace?
Stay tuned.