At the age of 20, I am constantly wondering who I want to be. Each day I question where I want to go, what I want to do, and where these decisions may ultimately take me. As a rising senior at the University of New Hampshire, I know these questions will soon turn into choices I have to make. If only I had the chance to slow everything down and truly find out my likes and my dislikes, my strengths and weaknesses, and what I truly enjoy.
Luckily, I do.
My Introduction to Appcast
When I was first notified about my opportunity to work at Appcast as a marketing intern, I was filled with excitement but also quite a bit of anxiety. Having only worked part-time jobs serving in restaurants and working in retail, I was not sure what to expect. Change is always something that can be scary. Little did I know, there was absolutely nothing to be nervous about.
On my very first day, I was greeted with a bunch of warm smiles and welcoming faces. Any first day jitters I had faded away and were replaced with a sense of belonging and wonder. I was introduced to everyone in the office, and each person I met made sure that if I needed anything, all I had to do was ask. The company culture is something Appcast takes pride in, and I can tell you that within the month I have been here, I can see why.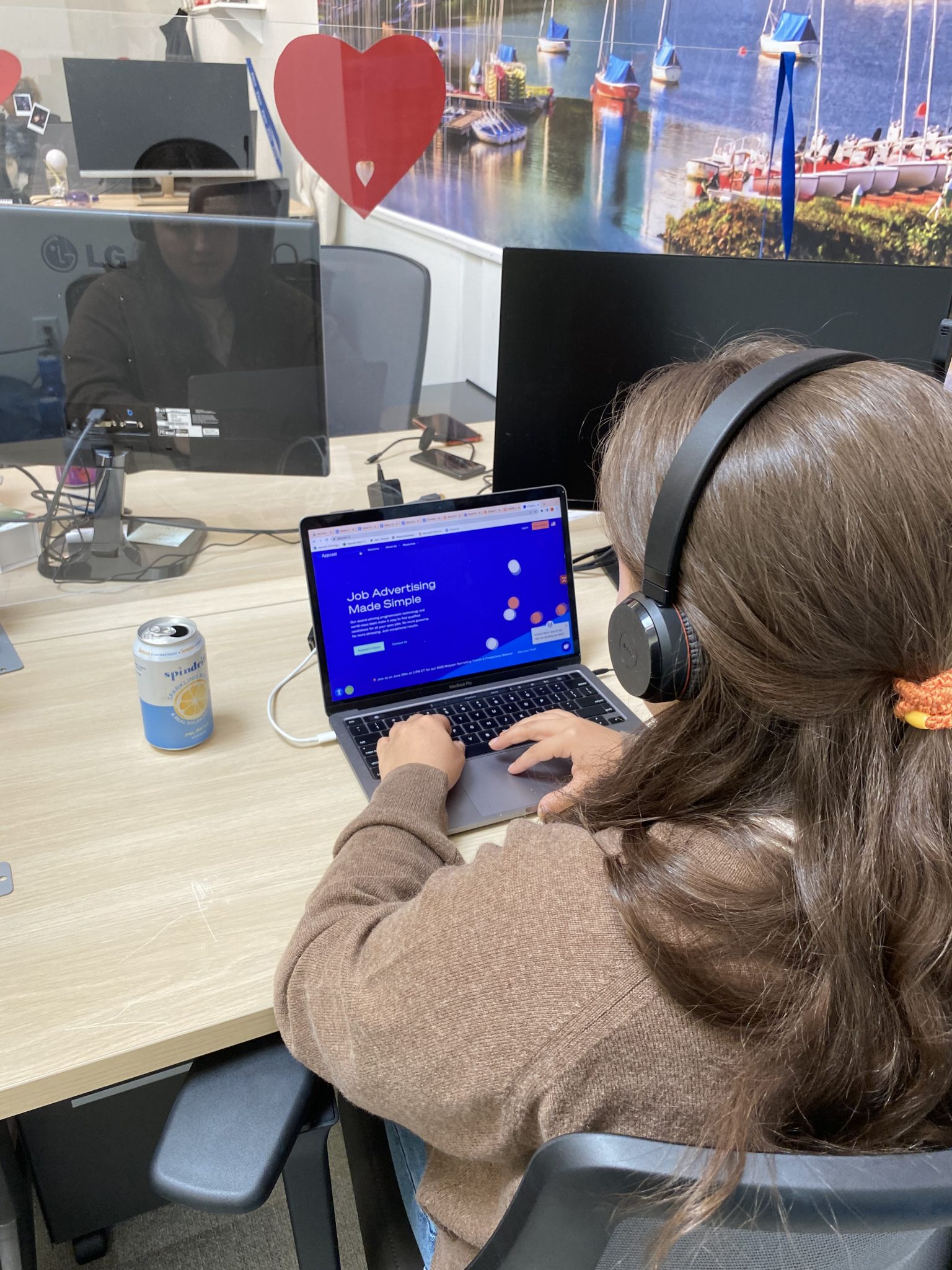 My Learning Experience at Appcast
Each day at Appcast, I learn something new that I plan to use in the future, from either my co-interns, the employees, or even the new skills involving technology I hadn't known about before. I am currently on the Marketing team – more specifically the content marketing team, where I am managed by Alicia Little and advised by Hannah Burton and Allison Landry. They all have been nothing but kind, patient, and simply a pleasure to work with. I have also learned all about different types of marketing, and how beneficial being proactive in this field can be in maintaining a successful company.
So far, I have learned plenty of useful tips and strategies in the world of marketing, while being able to work on things I genuinely enjoy. These include experimenting with graphic design by creating social imagery and infographics, testing my writing skills with monthly blogs, honing my public speaking skills by giving presentations, and more. I am comfortable here at Appcast, but I am also challenged. Appcast has allowed me to spend my internship working on tasks I am eager to do, while providing an environment that has taught me about structure, responsibility, organization, and more. I have learned about the importance of branding in advertising and of knowing your audience when promoting your company. Simultaneously, I have realized the importance of letting my creative ideas flow and not being afraid to take that extra risk in a design. Appcast has taught me that it's okay to let my thoughts and ideas run free, but that patience, and attention to detail, is everything.
Overall my experience so far has been quite amazing. Having never before worked in this type of environment, I have been pleasantly surprised. At any internship, you typically expect coffee runs, mundane assistance tasks, and not exactly being taken seriously. Luckily, I have experienced just the opposite. At Appcast, my ideas matter, my thoughts roam free, and I am seen as important. Even though I am just an intern, I feel like I am truly a part of this incredibly intelligent and hard-working team.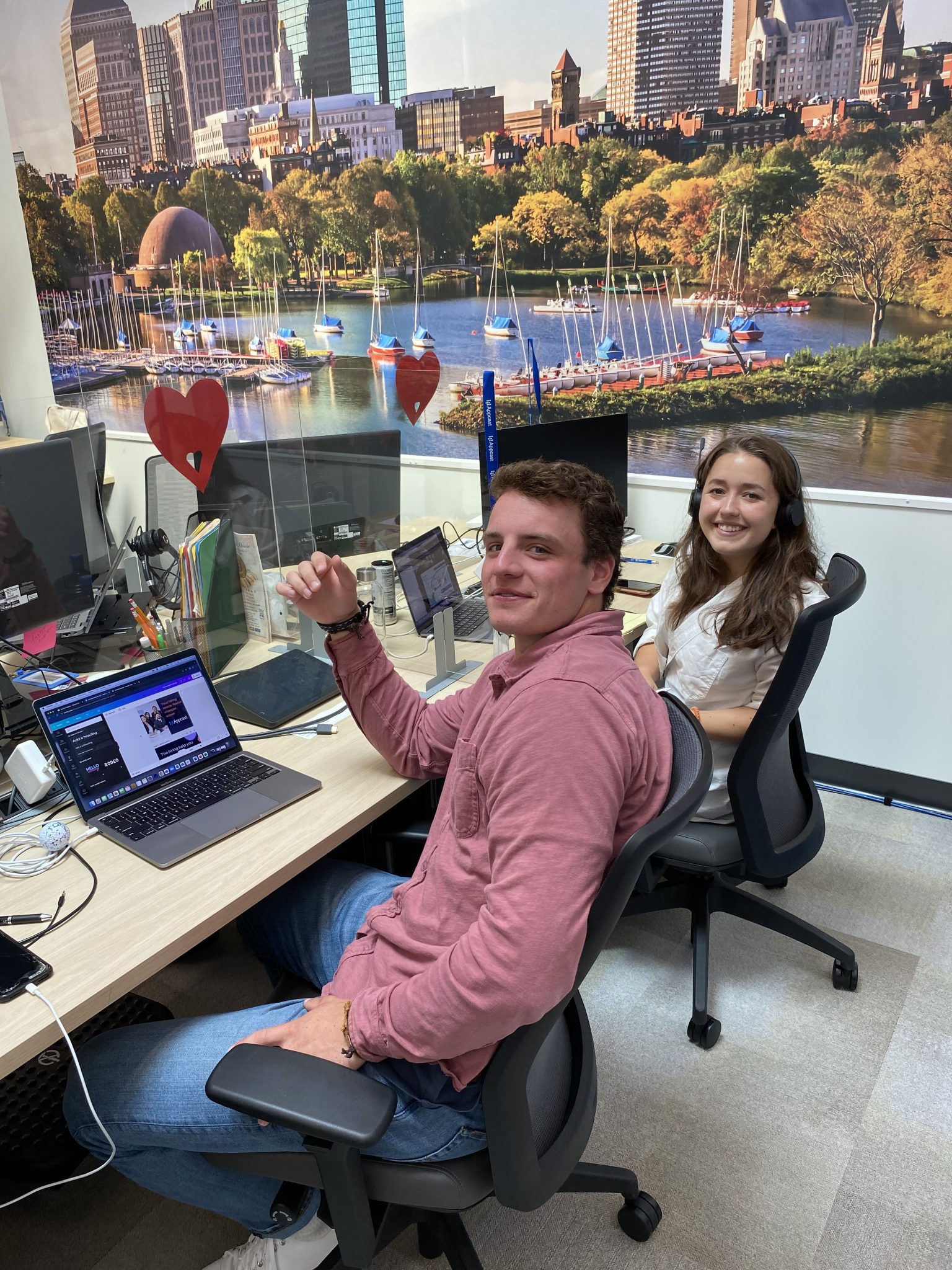 Other Perspectives
Roxana Cardenas, a talent coordinator at Appcast also shared her thoughts on the program, "So far, The internship program has positively impacted Appcast by providing mentorship opportunities for new employees and building Appcast's work culture. You guys also offer a fresh look to our company because you provide us with brainstorming sessions and suggestions for our leaders".
Each day brings a new learning experience for all of us here at Appcast. I am thankful to have this amazing opportunity surrounded by great people. Stay tuned as
I will share more of my experiences this summer!