Today, consumers use their mobile devices for everything; to check social updates, verify their bank balance, talk to their kids and see what the weather is going to be like each day. It's no, then, surprise that consumers are using their phones in their job search. But, are you actively running campaigns focused on mobile recruiting?
In 2010, only 10% of job applicants used their mobile phone to search and apply for jobs. In 2014, that number had soared to 50%. But for recruitment, this has posed a serious problem. In every other online interaction, the consumer touch point has improved when moved to the mobile device. Processes have been rethought, and they have gotten better. Right now, for example, it's a lot easier to check your bank balance on your mobile phone than through a desktop web browser.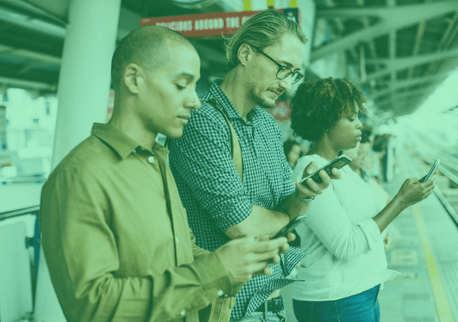 That has not happened in recruitment. Our data, gained from a longitudinal study of every major applicant tracking system in 15 different industries, reveals a startling statistic. For every 100 candidates who click through from a job advertisement to a recruitment portal on a desktop device, eight will complete an application. For mobile click-through rates, the completion figure is a mere 1.5%.
This data tells us that while the rest of the consumer world has kept pace and evolved with mobility, recruiting has not. For hiring managers and recruiters, the mobile disconnect is extremely costly. Today's advertising models charge recruiters each time an applicant clicks on a job advertisement, regardless of what the job seeker does next. When completion rates are low, applicant sourcing costs are commensurately high.
The business case for improving mobile recruitment platforms is compelling. Data hints at a growing wave of mobile candidates who want quick, easy application processes. Unfortunately, they are not finding them. Recruiters shifting to a 'new to know' process model, where only essential questions are asked of job-seekers, will impact two important areas – talent and cost. When the best talent pools are mobile-centric, recruiters can double applications and slash recruitment costs by creating a mobile apply process across the board. Following a specific set of guidelines for mobile apply processes, Appcast provides guidance for recruiters to make the necessary changes to your mobile recruitment processes and achieve a measurable return on investment.
Download our free whitepaper on mobile recruiting, to help ensure that you eliminate drop off on your mobile job applications.
This post was originally published in 2016, and has since been updated.