With the holiday season quickly approaching, employers in retail, transportation, warehousing & logistics, and other sectors are planning to add temporary staff. Although holiday hiring is nothing new, the historically tight labor market makes this season especially challenging.
For starters, the U.S. national unemployment rate is 4.8%, and in more than half of the states it's even lower. In fact, in six states, the unemployment rate is below 3%.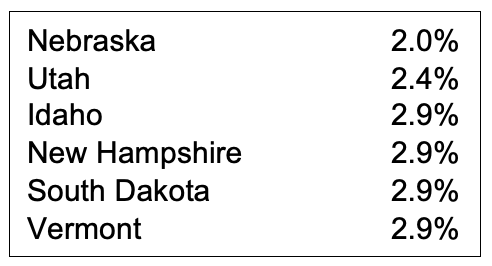 Add a near-record 10.4 million job openings to the equation – amid a global pandemic, no less – and it's easy to understand why companies hiring for the holidays may have difficulty finding the employees they seek.
But hiring they are. And some have upped the ante to entice candidates.
Nordstrom plans to add 28,600 seasonal employees across the United States and Canada. The retailer is offering up to $2,500 in hiring incentives, according to Puget Sound Business Journal.
Walmart plans to hire 150,000 new U.S. associates for the holiday season. Roles include brick-and-mortar and e-commerce positions. Walmart's average U.S. hourly wage now stands at $16.40, and store positions can pay up to $34 per hour, according to Supermarket News.
Amazon plans to hire 150,000 seasonal employees. The company is offering a $3,000 signing bonus and an additional $3 per hour for some shifts, according to CNBC.
These are only a few examples of high-volume holiday hiring.
In addition, FedEx plans to hire 90,000 holiday workers, according to The Associated Press, and UPS plans to hire up to 100,000 seasonal workers to help with holiday package volume, according to The Wall Street Journal.
The question is, will employer brand and incentives help these and other companies meet their hiring goals?
A number of companies are touting long-term employment opportunities in connection with seasonal hiring. Traditionally, this may have been an effective recruiting strategy. Whether it gets results in a labor market where there are so many full-time job openings remains to be seen.
So, if you're an employer looking to hire seasonal workers, what can you do to increase the likelihood of recruiting success?
Know your competition. For entry-level jobs, your competition is any employer hiring entry-level workers.
Know what your competition is offering. If your competition is offering higher wages, a signing bonus, and flexible hours and you're not, guess where your would-be employees are going to work.
Target specific candidate audiences.
Leverage programmatic to optimize your job advertising program. Programmatic recruitment technology and related data allow for efficiencies and insights that help you get your job ads in front of more candidates faster.
Increase your cost-per-click (CPC) and cost-per-application (CPA) bids to get more visibility for your job ads. When faced with serious time constraints, spending extra dollars often makes sense.
Encourage employee referrals. If you don't have an employee referral program, implement one. If you have a program, consider increasing the incentive.
Shorten your apply process. When it comes to the apply process, less is more, as in more candidates. Appcast Research finds that a mobile apply time of less than five minutes results in a higher apply rate. Since mobile has now overtaken desktop as the preferred device, the mobile apply process is particularly important.
Expedite your hiring process. In the current environment, speed matters. Recognizing this, some of your competitors have already made changes to their hiring processes. UPS is a good example. The Associated Press summarizes recent changes at UPS this way: "To snap up available workers as fast as it can, UPS is trying a new tactic: Hire in 30 minutes or less. Taking too long to hire can mean an applicant may go elsewhere. So the company has nearly done away with interviews, and does the whole hiring process online."
While you won't be able to change the employment landscape this holiday hiring season, you can take steps to better navigate it.