If you've been following Appcast on social media and attending our webinars, you know we've been talking a lot about agile recruiting.
Appcast believes that adopting an agile approach to recruiting helps facilitate success in any economic environment, and especially in times of uncertainty.
It seems, however, that there is some confusion about what agile recruiting entails. Let's start with what it's not.
Agile recruiting isn't about:
Jumping from one task to another
Making decisions based on instinct
Veering off in a completely new direction, because tried and true no longer works
Learning new corporate jargon
Here's a definition we like.
Agile recruiting: Adaptable recruiting strategies and processes that use data and technology for strategic planning and decision-making, empowering recruiting teams to take a disciplined approach to react to changing conditions.
A key word is "disciplined."
In the new Appcast whitepaper, How to Build an Agile Recruitment Strategy, we offer a four-step approach to getting agile:
Review current approach and process
Remove bias in the approach
Build process that can adjust to new strategy, instantly
Build guide rails into the process
And we provide details for each step.
Learn how to change strategies on the fly and build guide rails into the process—so you don't go off the rails. Download How to Build an Agile Recruitment Strategy today.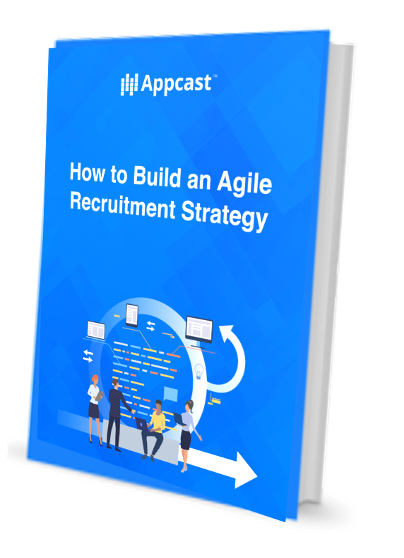 You may also enjoy: