Appcast Delivers 82% More Candidates With Enhanced Employer Brand for E&J Gallo Winery
For a company that's been around for almost 90 years, E&J Gallo Winery, based in Modesto, California, certainly understands the elements of a successful business.
However, as the company continued to expand, their HR leadership felt they had outgrown their dated recruitment marketing footprint. They knew they had to do the hard work to better define their employer brand and create consistent and engaging messaging across all of their marketing channels — and that's where Appcast came in.
"I was amazed at what the Appcast team was able to do. The results were way beyond anything we thought possible and we're kicking ourselves for not doing this sooner."
– Director, Talent Acquisition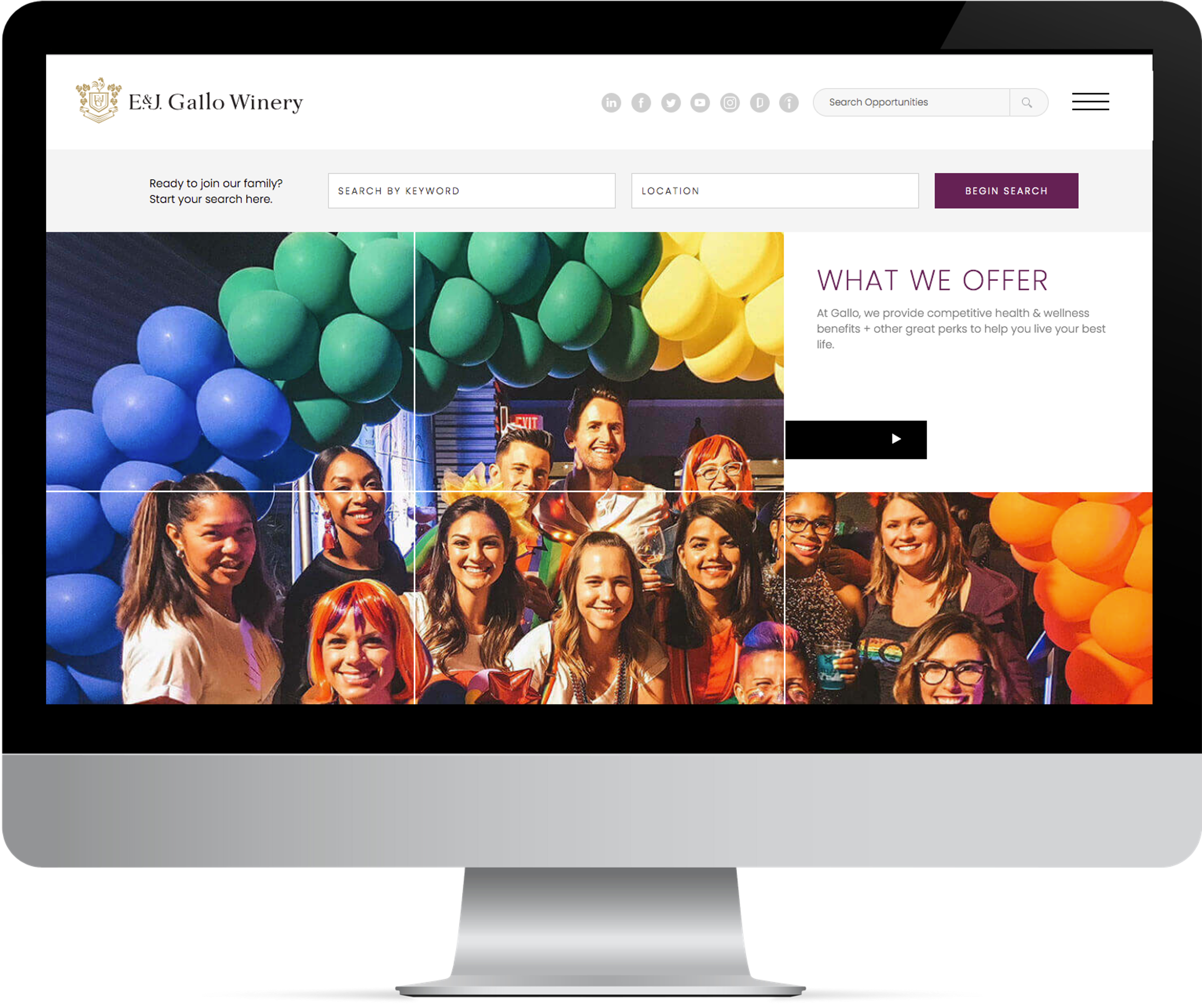 After conducting a thorough audit to better understand E&J Gallo Winery's current state, our strategy and creative teams started mapping out the elements of the company's refreshed employer brand identity and career site. Our creative team introduced new, lighter colors to their brand color palette and incorporated more modern graphical elements and fonts to lay the design foundation for a cleaner, more engaging on line presence. As part of the employer brand campaign and career site launch, Appcast also partnered with E&J Gallo Winery to implement several guerrilla marketing tactics including a wrapped, specially designed bus that served not only as a vehicle to transport their employees from San Francisco to Modesto, but also as a moving billboard.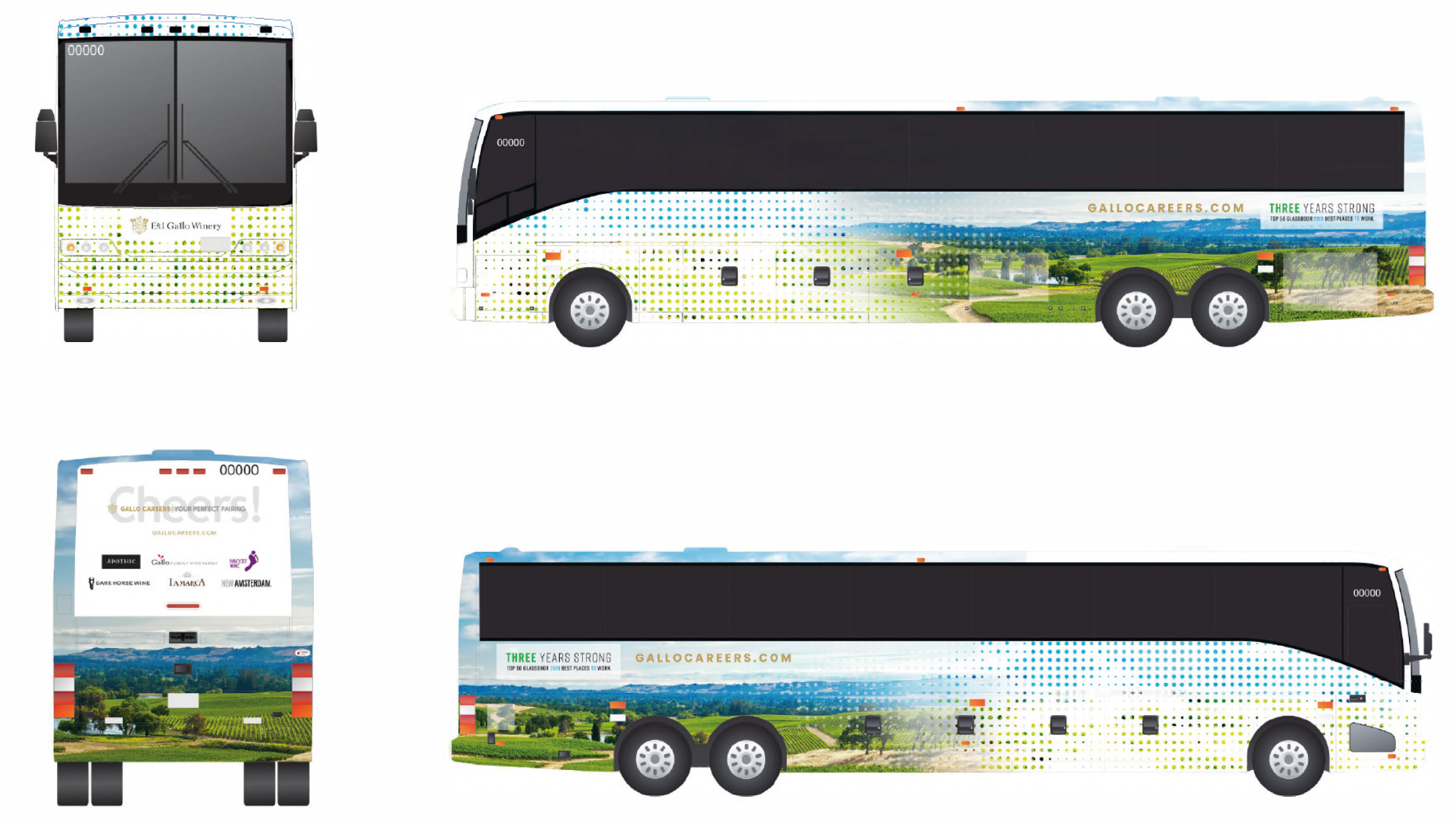 increase in conversion rate
decrease in cost-per-hire
By using such creative thinking, we launched and continue to maintain guerrilla marketing campaigns to raise awareness in the community of San Francisco of opportunities at E&J Gallo Winery, while elevating their employer brand to reflect their innovative spirit.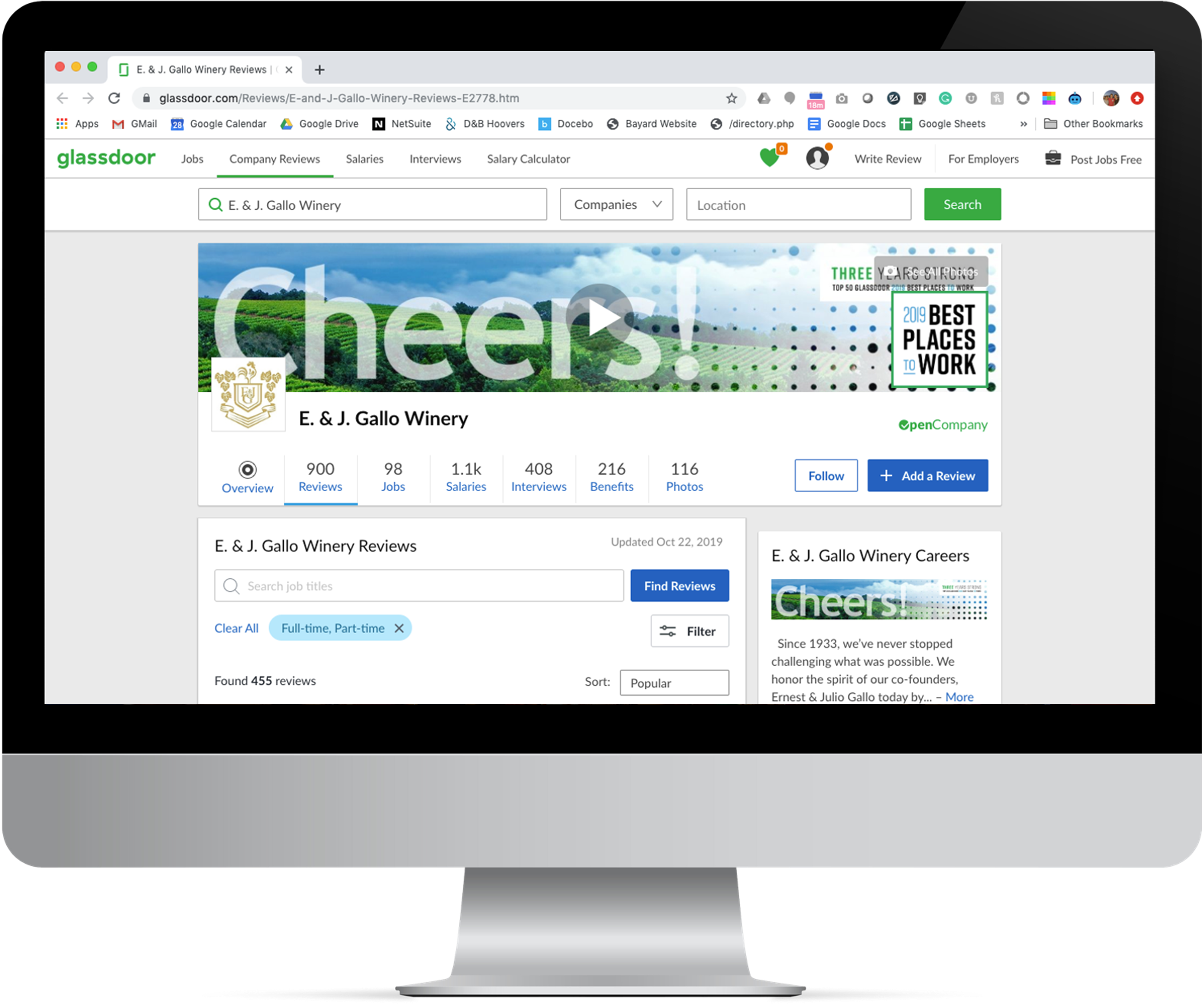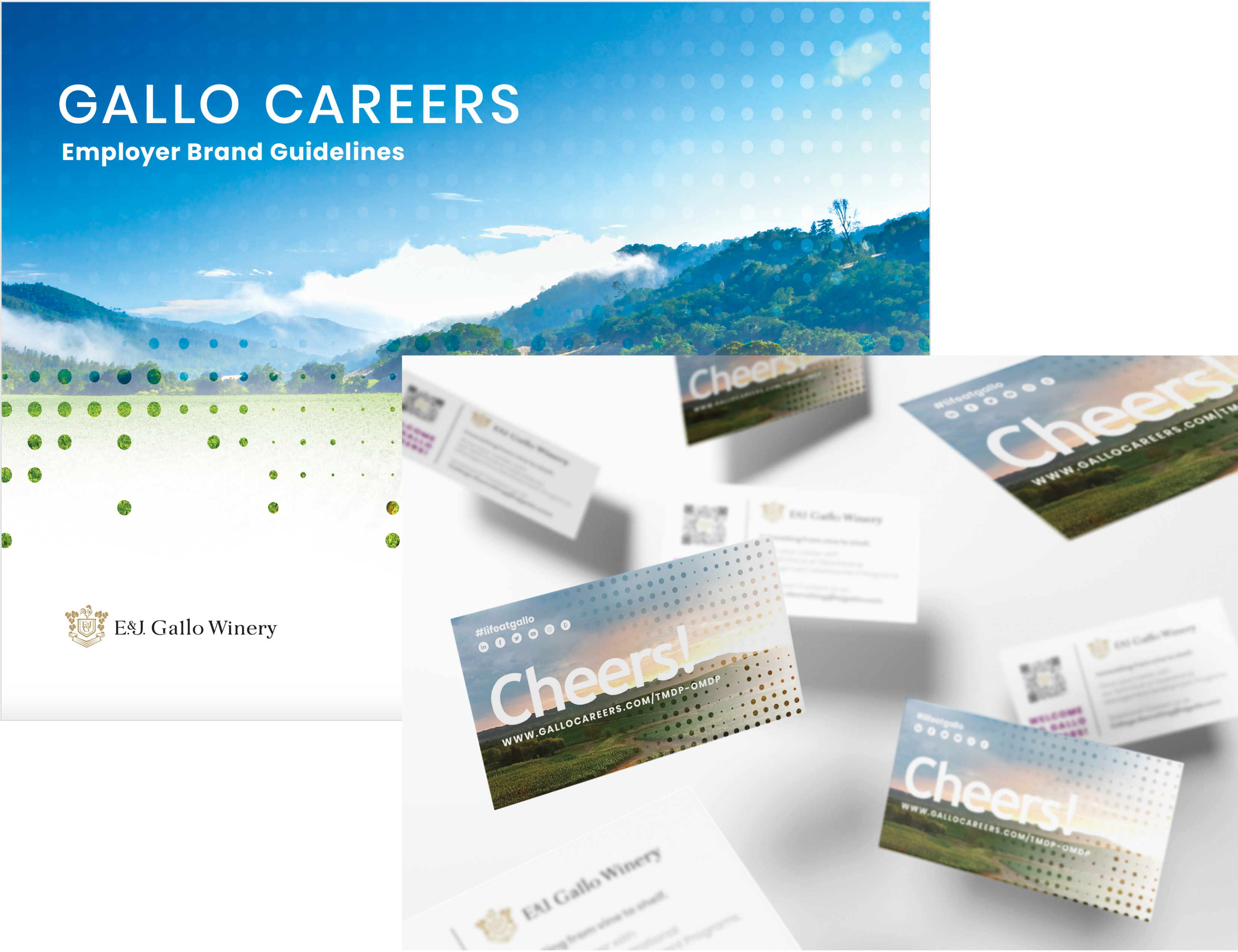 Ready to get started with Appcast Brand & Creative?
We'd love to talk to you!