[Additional Features] Job Export Details
June 28, 2019 at 11:03 AM
Job Export Details is a tool available in Clickcast that allows recruitment advertisers to quickly understand why jobs may not have been exported to publishers. A job count bar has been added to the default 'All Jobs' view in Reports. Data on this bar includes "Total," "Exported" and "Jobs Eligible for Export."  
Recruitment advertisers now also have the ability to export Jobs Eligible for Export or Stop Exporting jobs based on filters selected. These buttons have replaced the previously used "Sponsor All/Unsponsor All" button.
Navigating the Job Count Bar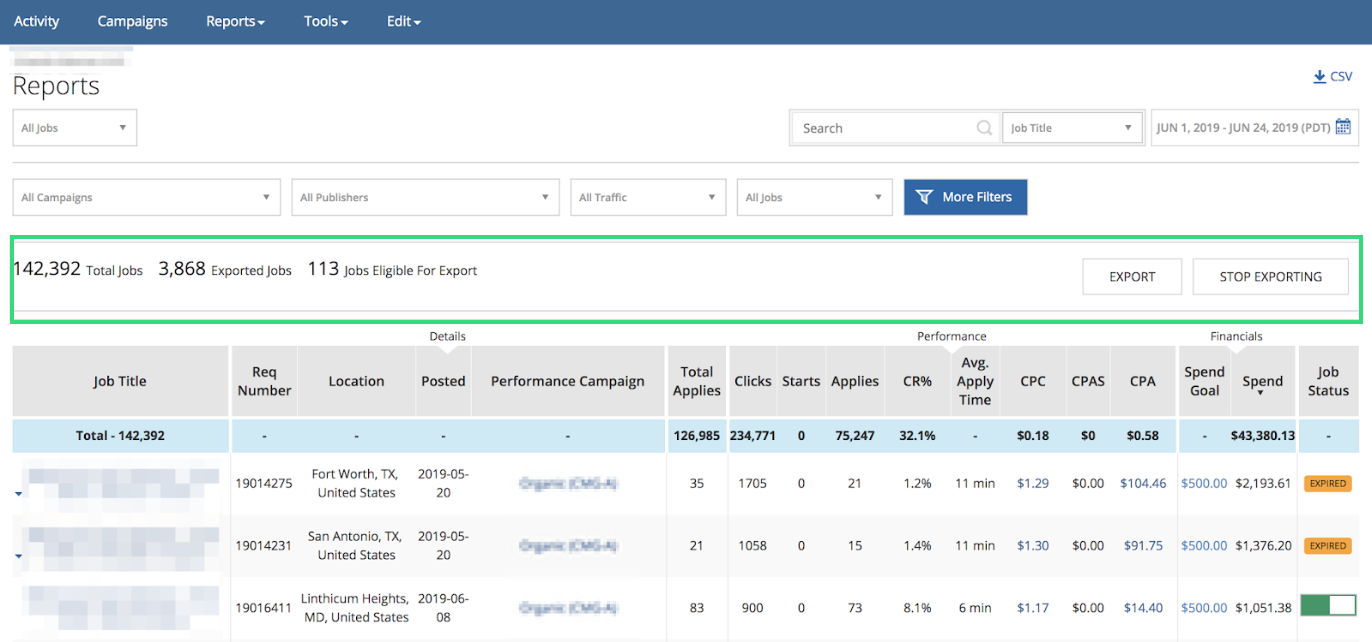 A new report is also available that shows all jobs that are not exporting.  
Recruitment advertisers can access the report on two pages in Clickcast:
From the Activity or Campaign page: click on the Reports dropdown and select "Not Exporting."

From the Job Details page: select "Not Exporting" from the Reports dropdown.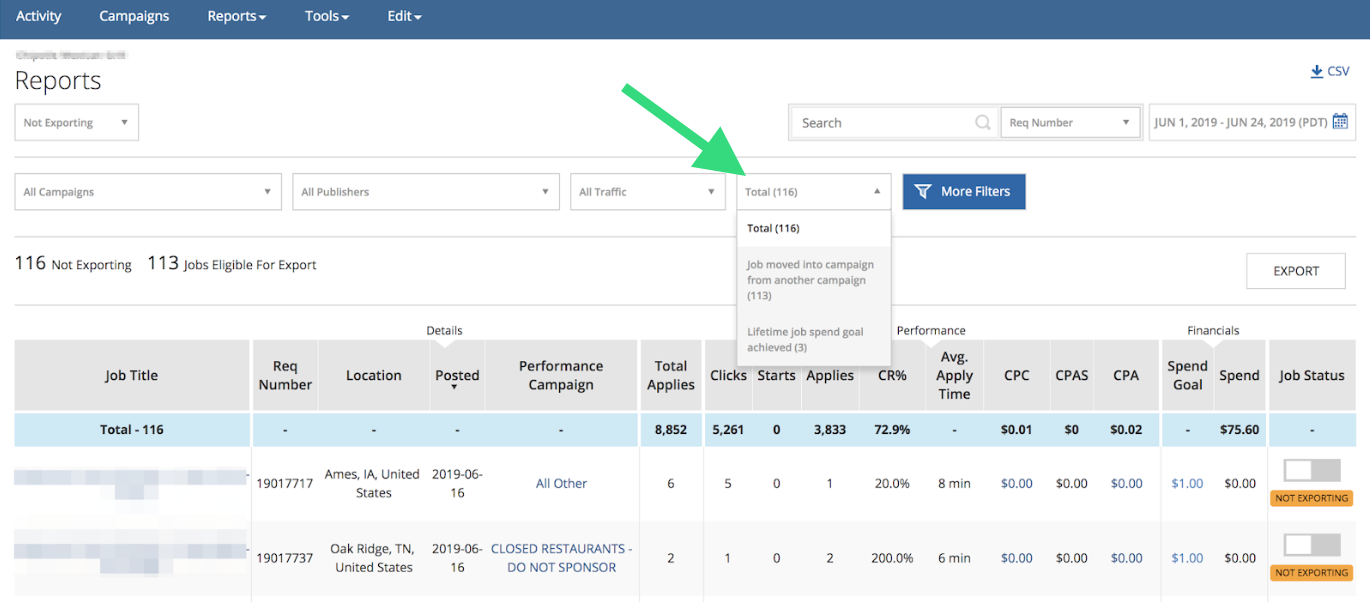 On this report, a filter has been added to drill down by Not Exported Reason and understand any roadblocks or errors in their campaign set-up. Via a CSV download from the Job Details page, recruitment advertisers will now be able to see the reason why a specific job is not exported.
The Exported Job Status column has also been updated to provide more transparency on current job statuses. See all Export Statuses below: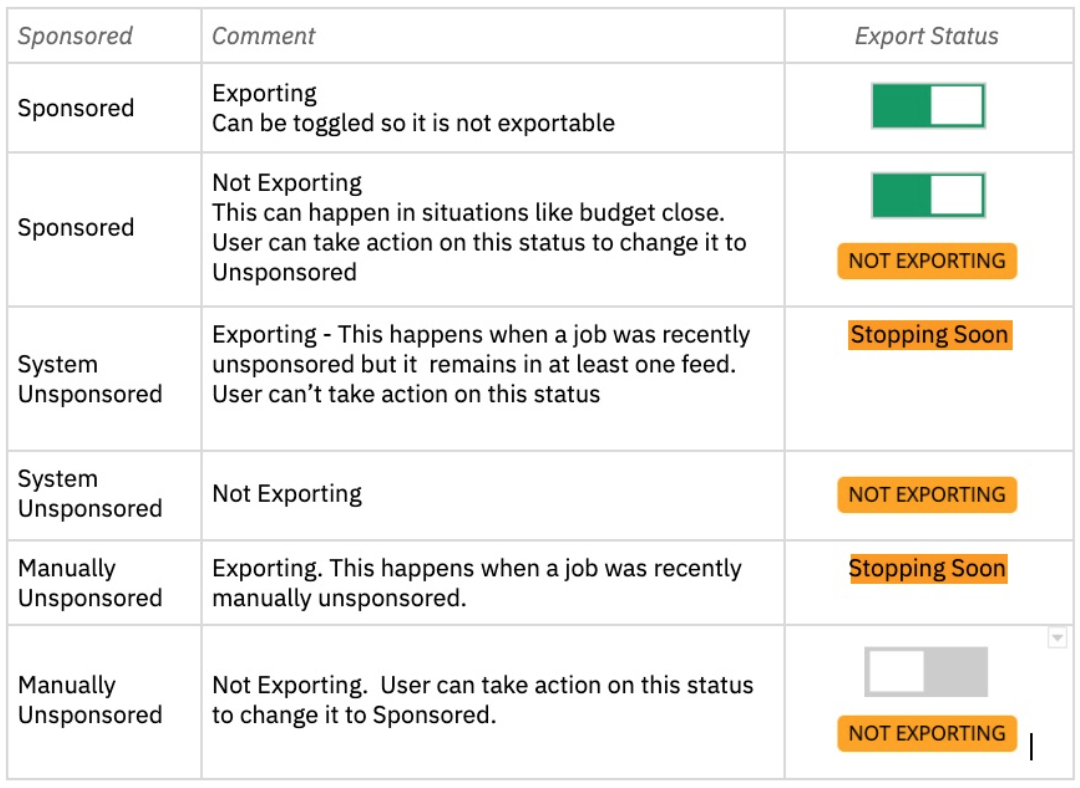 If you have any additional questions, please reach out to your Clickcast Account Manager or contact us here.