Now Available – Clickcast Experience Makeover
December 3, 2019 at 08:57 AM
Programmatic job advertising has emerged as a crucial category in online recruitment and has transformed the way that hiring organizations advertise their open positions throughout the web. To keep up with advancements in the industry, behind the scenes, we've been re-designing the entire Clickcast interface to better support our customers and enable them to execute their programmatic advertising campaigns with confidence. 
The highlights of Clickcast's new makeover are:
Control –

Quickly shift tasks & access key controls within a new navigation system.

Visibility –

View key metrics more easily at-a-glance.

Continuity –

Drill in to data for deeper analysis without reworking filters or jumping from page to page.

Readability – Access engaging, responsive data presentations for analysts & strategists alike.
Preview Key Pages in the New Clickcast Experience
Employer Trends Report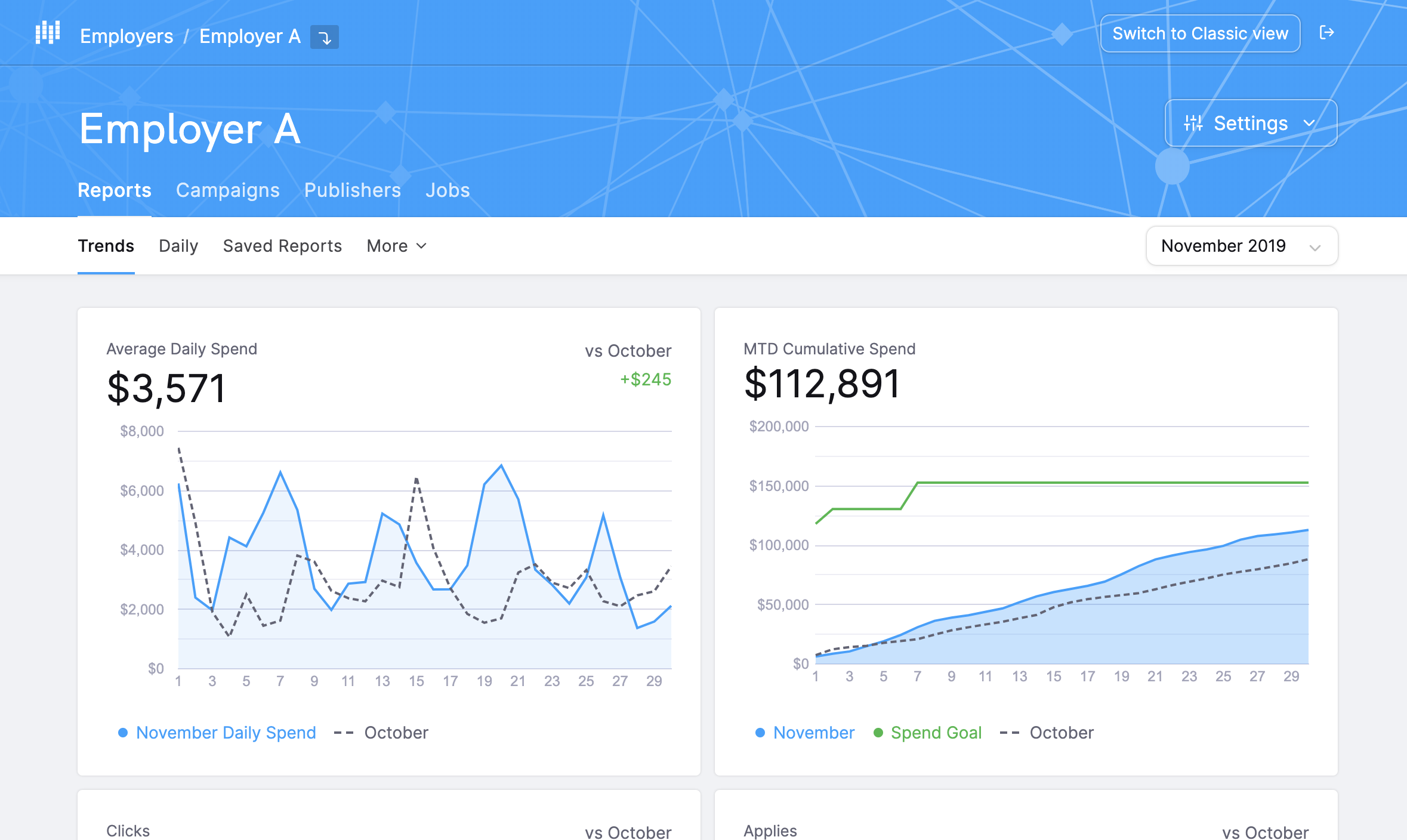 Employer Daily Report Report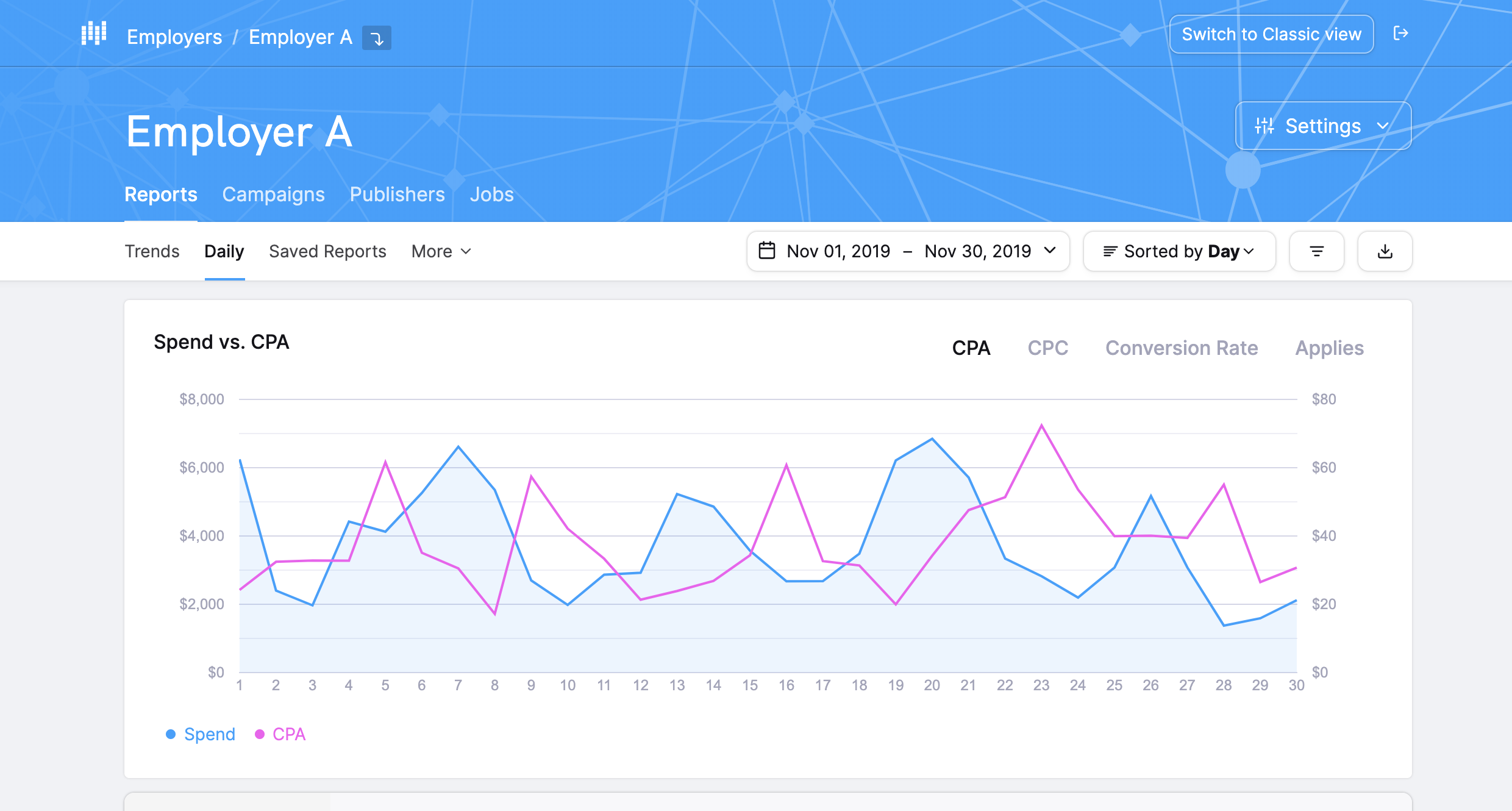 Publisher Performance Report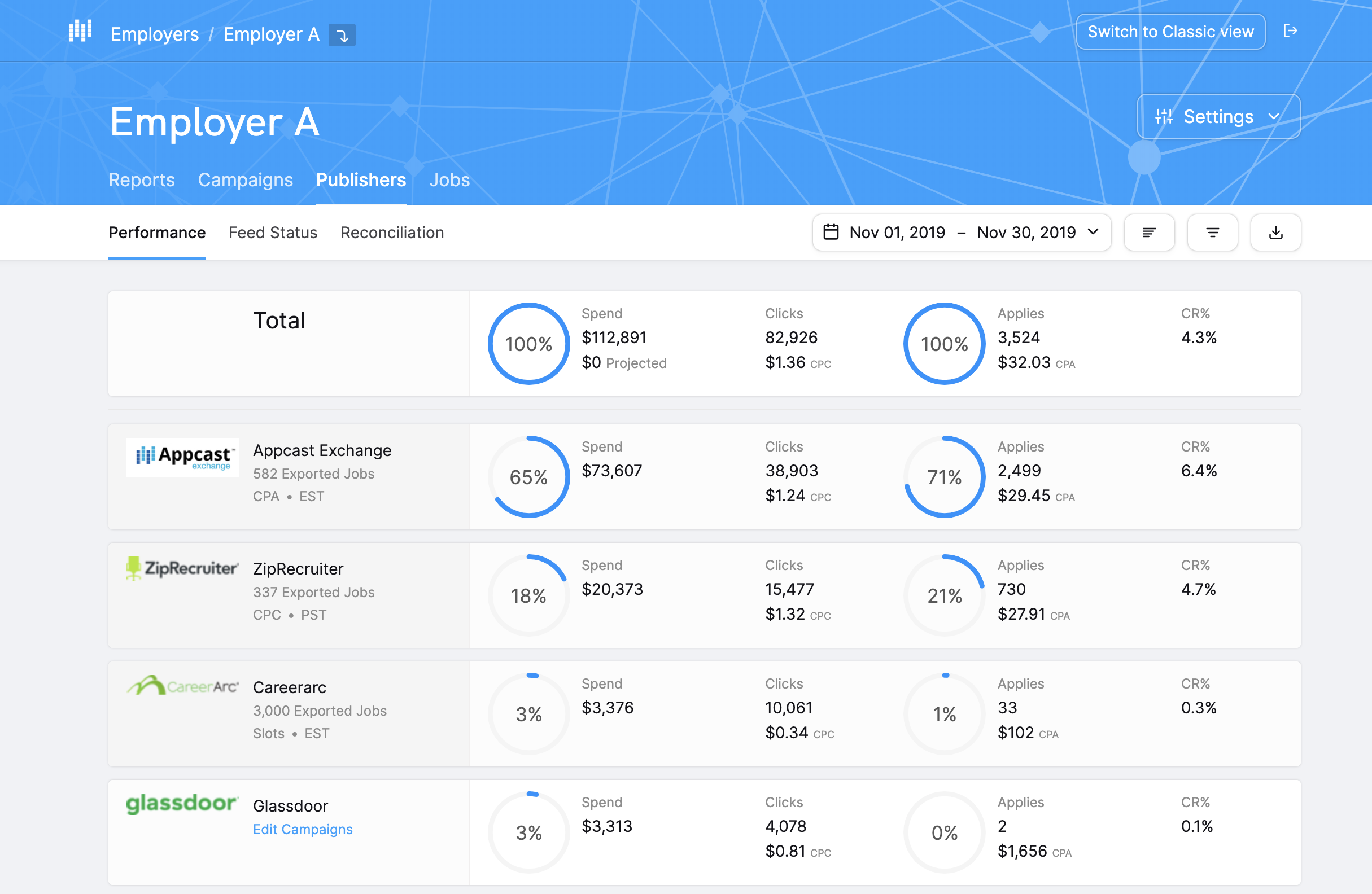 If you have any questions about the new look and feel, please reach out to your Clickcast Account Manager.