[Now Live] New Feature – Campaign Cloning
November 12, 2018 at 02:36 PM
What is it? Now live in Clickcast is the ability to clone campaigns during the initial campaign creation process. When creating a new campaign, during Step #1 advertisers can choose the 'clone' option and a dropdown list of all other performance campaigns will be displayed. Once a clonable campaign is chosen by the advertiser, all settings from the existing campaign will be cloned and implemented for the new campaign, with the exception of the individual jobs that need to be pulled in during Step #2.
Why use it? The campaign cloning feature in Clickcast makes it easier for recruitment advertisers to quickly scale and execute campaigning to meet their goals. With campaign cloning, recruitment advertisers can duplicate and roll out multiple campaigns with one click of a button. Campaign cloning also eliminates the possibility of an incorrect campaign set up.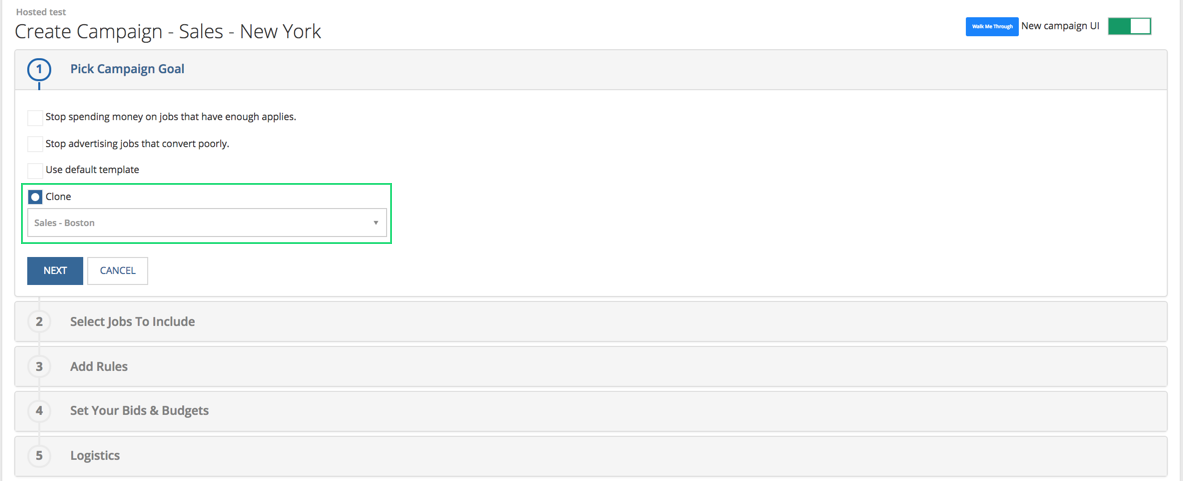 Campaign cloning is now available for all Clickcast customers.