As one of America's leading employers, Sodexo is tasked with recruiting for over 13,000 locations around the nation. To scale and optimize their talent acquisition department, and drive recruiting results for all of their open requisitions, Sodexo developed a data-driven recruiting operation and connected iCIMS, their Applicant Tracking System (ATS), with Appcast Exchange, to funnel all candidate data and metrics into their database.
In 2014, Kristen Jacobs, Employment Branding Sourcing Manager at Sodexo, set out to develop a data-driven method to optimize their job advertising spend. By streamlining their job ad processes and tracking key recruiting metrics, Jacob's team was able to identify partners that were delivering an ROI, and those that were not. Doing so allowed them to use only high-performing sources, thus, better focusing their candidate acquisition efforts and filling their recruitment pipeline with qualified applicants.
But how did they do it?
Watch the webinar to hear how Jacob's team got a better ROI by establishing metrics-based recruiting processes.
In this webinar, you'll learn:
Strategies for seamlessly tracking data between your job advertising partners and your connected ATS, like iCIMS

How to set and measure baseline recruiting metrics 

How to develop a long-term approach to data-driven recruiting

And more!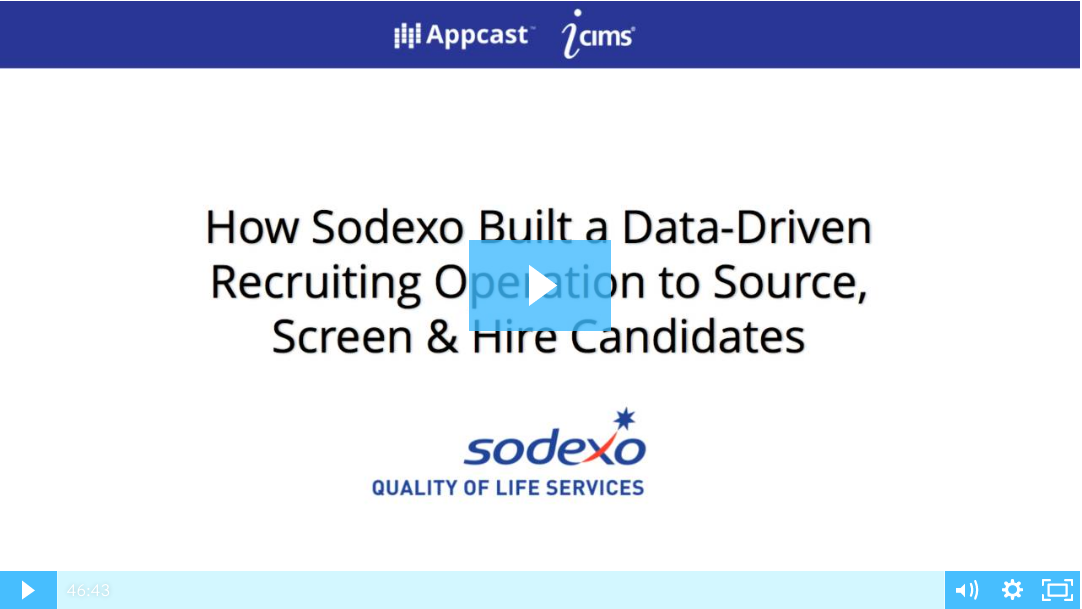 This post was originally published in 2017, and has since been updated.