A global food service company with a passion for people
Aramark is a global food service company with more than 247,000 employees spanning 19 countries.
When Aramark approached Appcast, their greatest challenge was creating an employer brand that translated across multiple markets and in varying cultures. They needed a partner to help identify their core characteristics — ones that connected and engaged potential candidates no matter where they were located around the world — and develop a powerful employee value proposition that would translate across multiple mediums.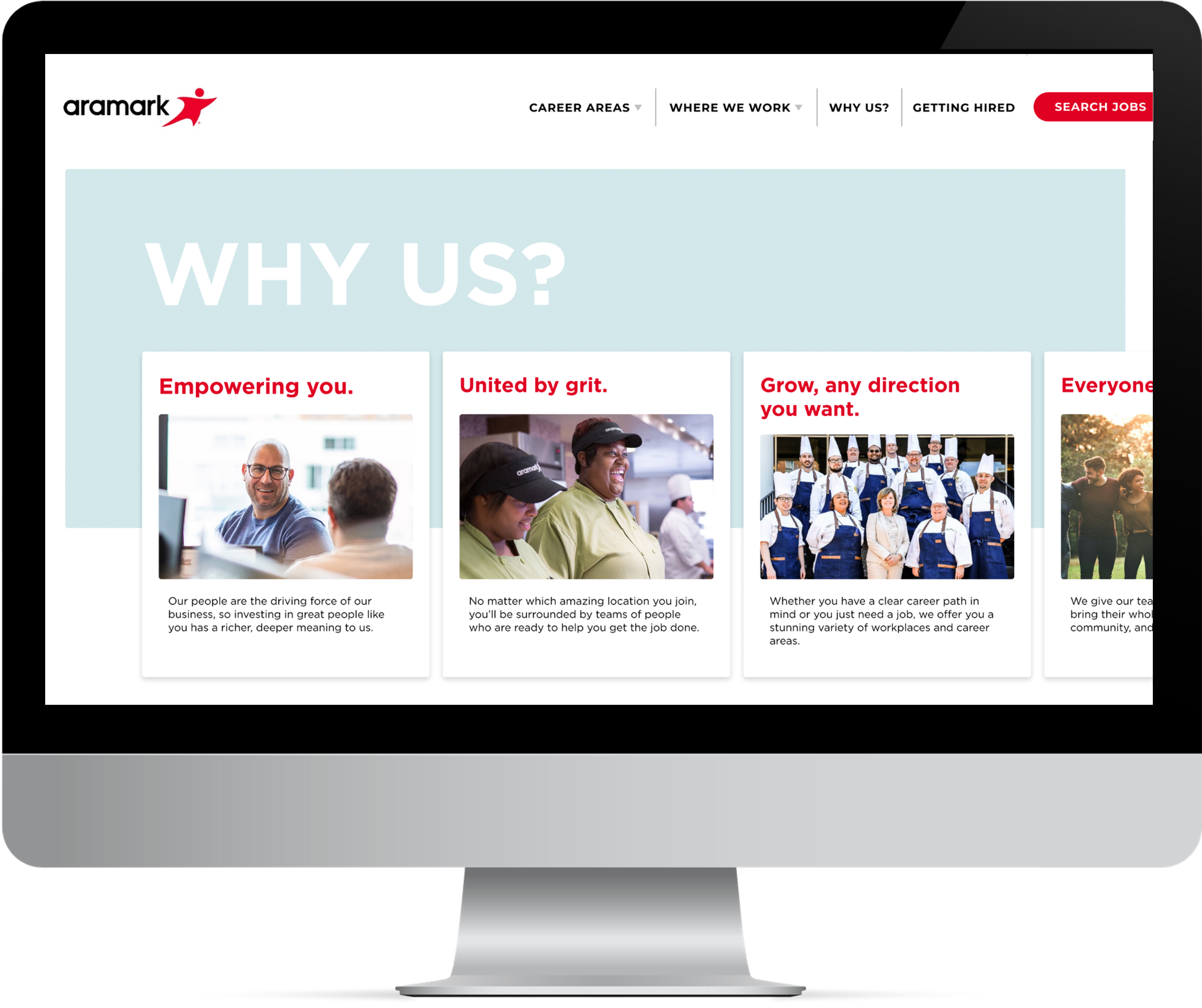 Appcast worked with the talent acquisition team at Aramark to identify the already stellar programs, policies, and offerings that were in place for their employees and properly craft these offerings into engaging copy. Next, the Appcast team was tasked with reimagining the Aramark career website to better embody the values, energy, and culture of the organization. Appcast worked to create an online experience that was rich in content, engaging, easy to navigate, and transparent — identifying and searching for job openings became seamless.
After conducting a company-wide audit, which involved interviewing a large number of employees, the Appcast team developed a new tagline — "Grow, any direction you want." This new employer brand mantra represents the ability for employees to expand their skills and grow with the company, whether it's a vertical or horizontal move. The feedback from employees was so honest and authentic that the Appcast team opted to develop a unique blog component to the career site that featured quotes and insights from a variety of Aramark employees.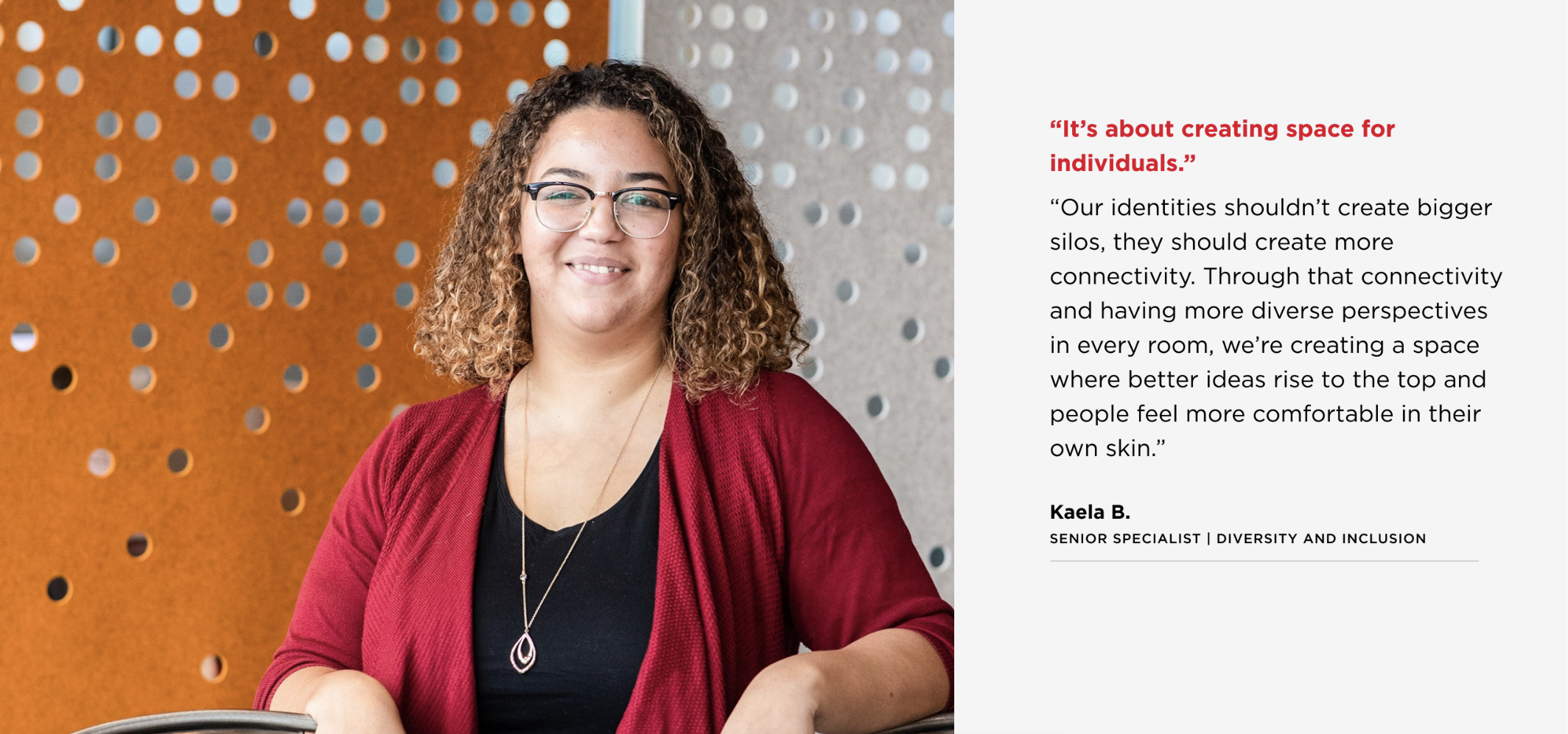 Our work with Aramark led to a solidified EVP statement, a strong employer brand identity, and a career site that embodies transparency, energy, and a true reflection of the Aramark culture. After launching, the brand new website led to a 61% increase in site traffic and a 70% increase in applications. We're proud of the work we continue to do to empower Aramark's talent acquisition team with the tools they need to continue to find and engage with qualified candidates across departments and around the world.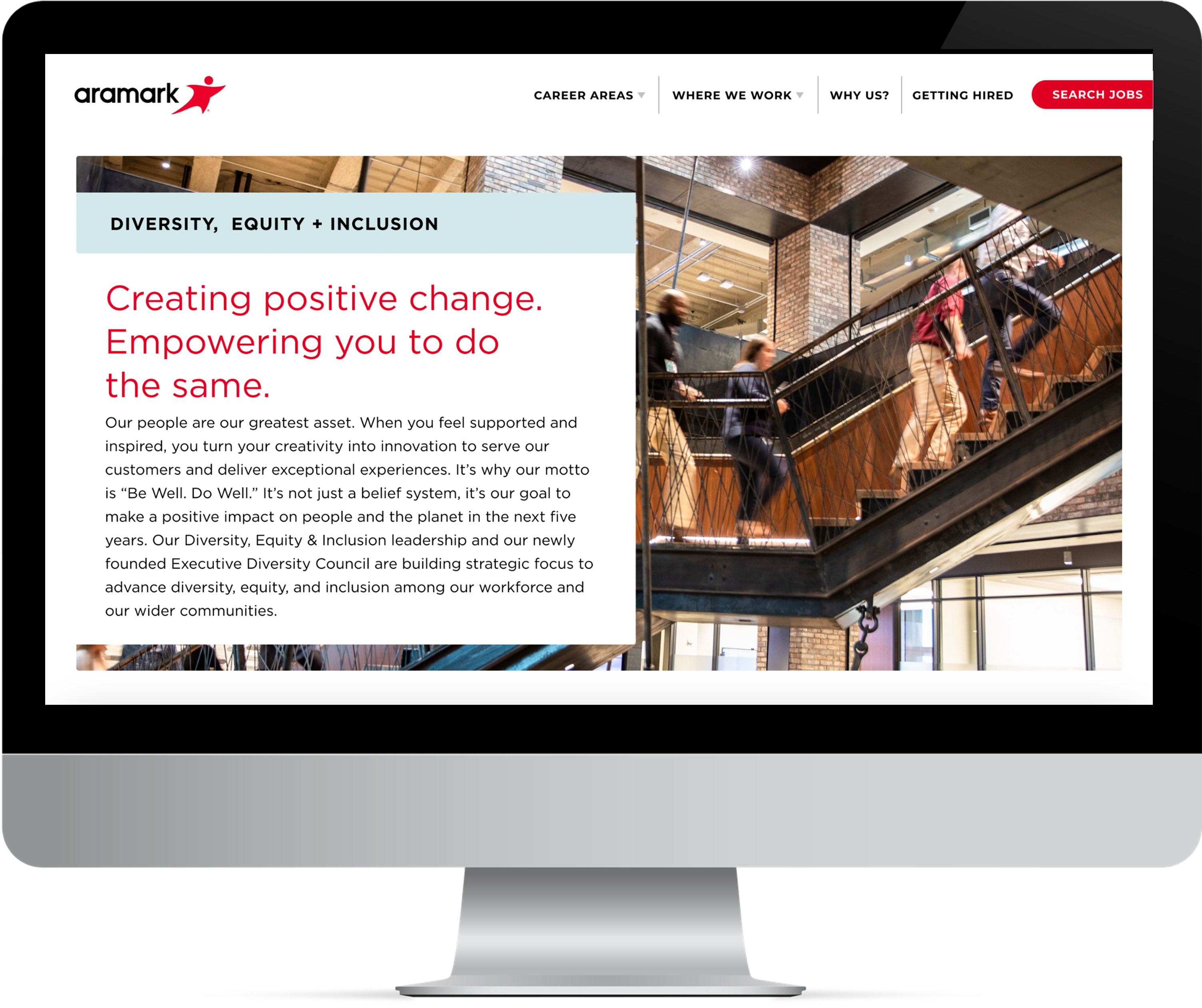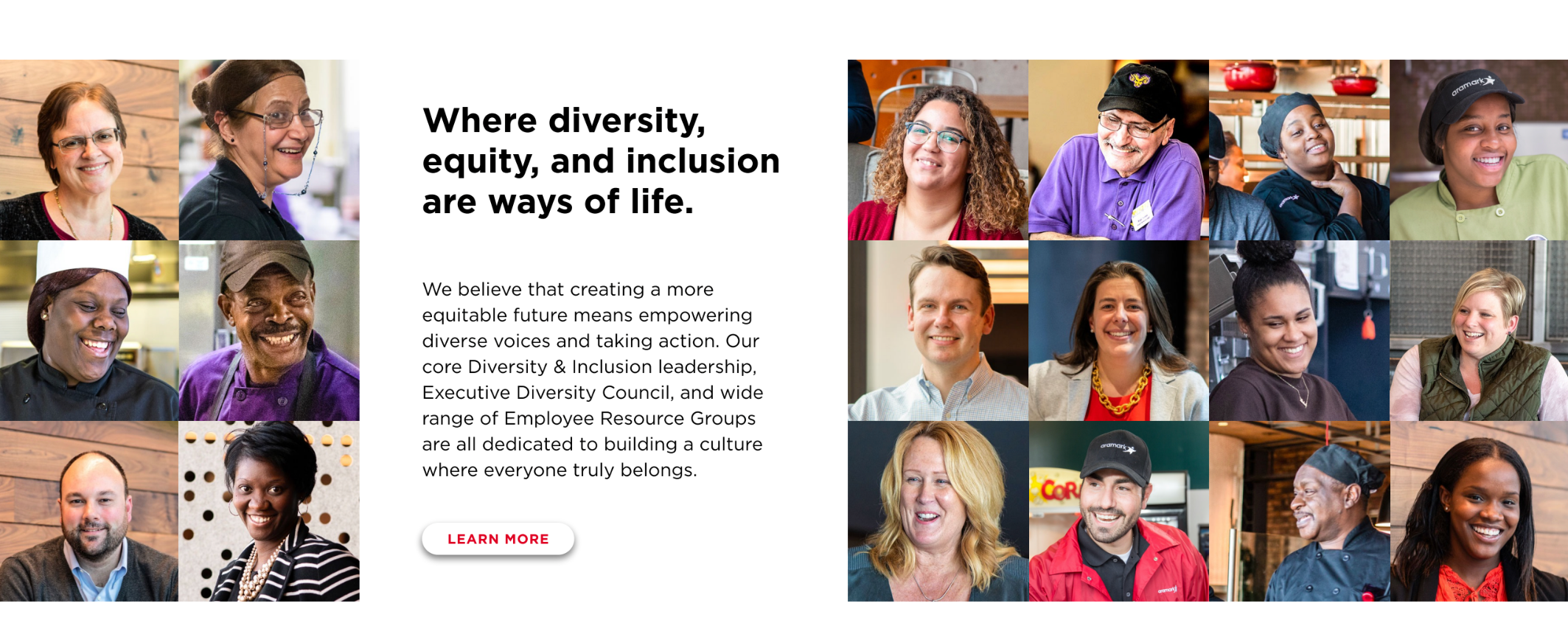 Ready to get started with Appcast Brand & Creative?
We'd love to talk with you!