[Now Live] New Feature: Channel Reporting
September 24, 2018 at 08:00 AM
What is it? Now live in Exchange is Channel Reporting. This report details how each Exchange distribution channel contributes to overall job advertising performance. Channel Reporting is now available to all Exchange customers at no additional cost.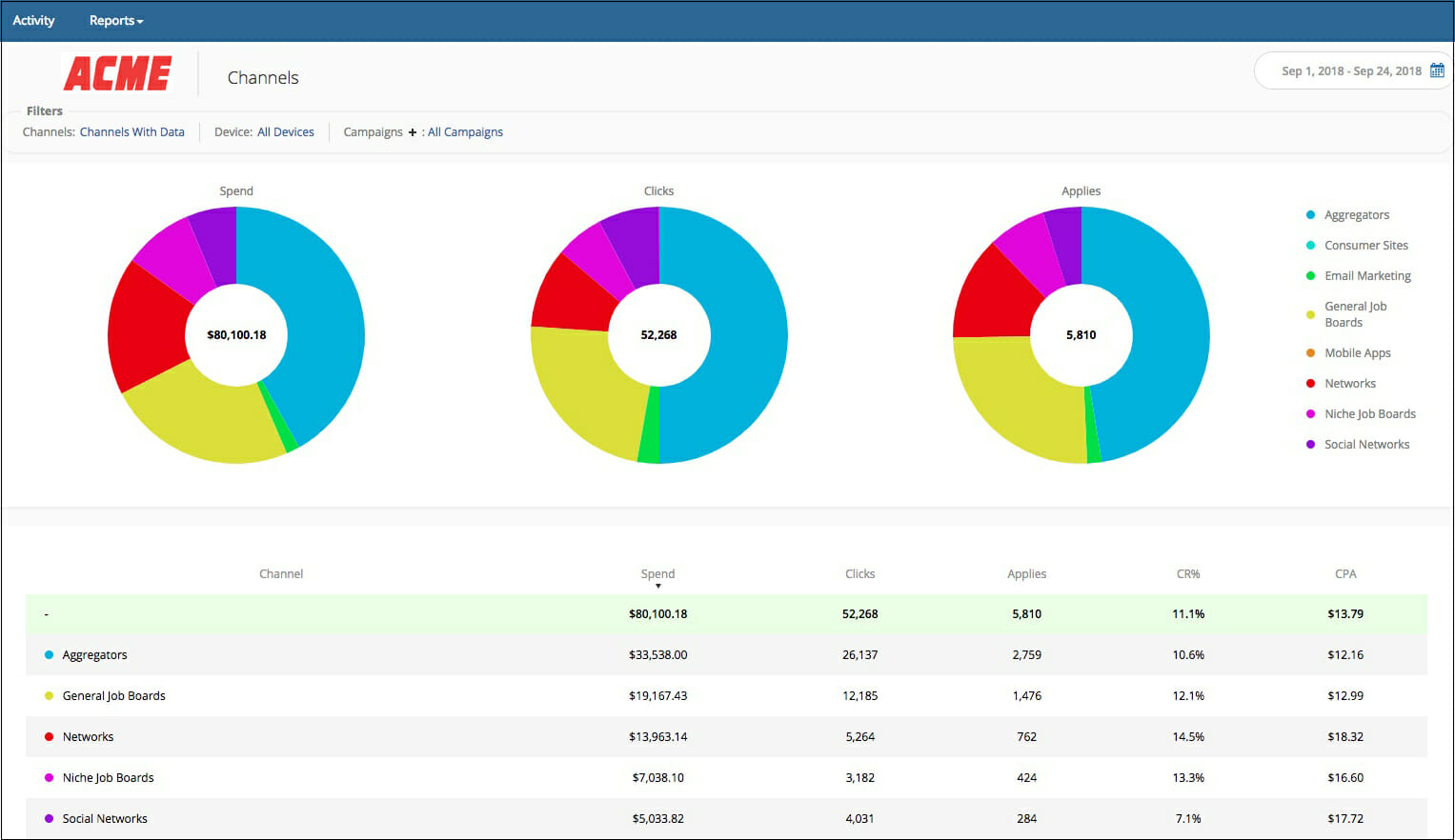 Channels Include:
Aggregators

Consumer Sites

Email Marketing

General Job Boards

Mobile Apps

Ad Networks

Niche Job Boards

Social Networks
Why use it? The Channel Report is valuable because it provides visibility into where Exchange distributes job ads and which channels are delivering candidate responses. Through this reporting, employers can understand and communicate the value of programmatic job advertising within their organization.
Exchange programmatically distributes jobs and analyzes historical performance to predict future success. With channel reporting, Exchange may focus ad distribution in certain channels for certain role types, to ensure the greatest chance of delivering the right candidates for each of your jobs.
What information is available in Channel Reporting?
KPI's by channel

Filter by date range, campaign and device

Add channel detail into any Applicant Tracking System