[New Feature] Job Export Details
April 16, 2019 at 02:30 PM
What is it? Job Export Details is a new tool that allows recruitment advertisers to quickly understand why jobs in Clickcast may not have been exported to publishers. Given the different ways Clickcast can be configured with spend goals (job level, publisher level, campaign level, IO manager, and employer level), along with various rules (click limits, apply goals, job age, conversion rate targets), it can be easy to lose sight of why a job might not have exported to a publisher. With Job Export Details, advertisers can see the reasons that a job did not export from Clickcast.
Navigating Job Export Details
There are two ways to access Job Export Details:
Activity by Campaign

Activity by Publisher
Activity by Campaign
To view Job Export Details in Campaigns, click the number of exported jobs on Activity by Campaign to reveal further detail about the publishers associated with that campaign:

Further details about each publisher are revealed, including the number of jobs that exported to each particular publisher, and if any did not export. Here, recruitment advertisers will also find the category of the reason that any jobs failed to export.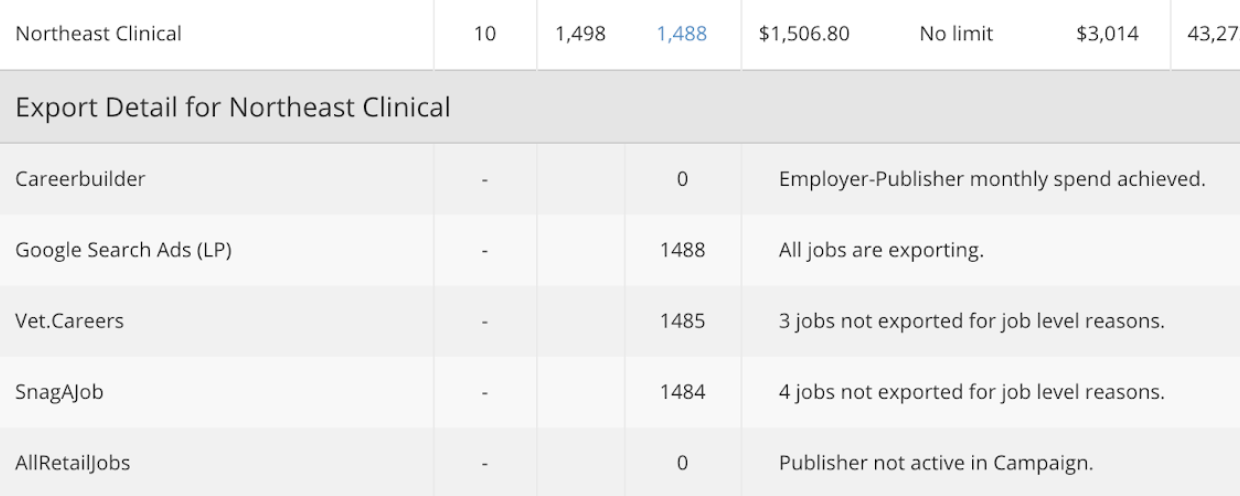 Activity by Publisher
Similar to Activity by Campaign, advertisers can also access Job Export Details by publisher: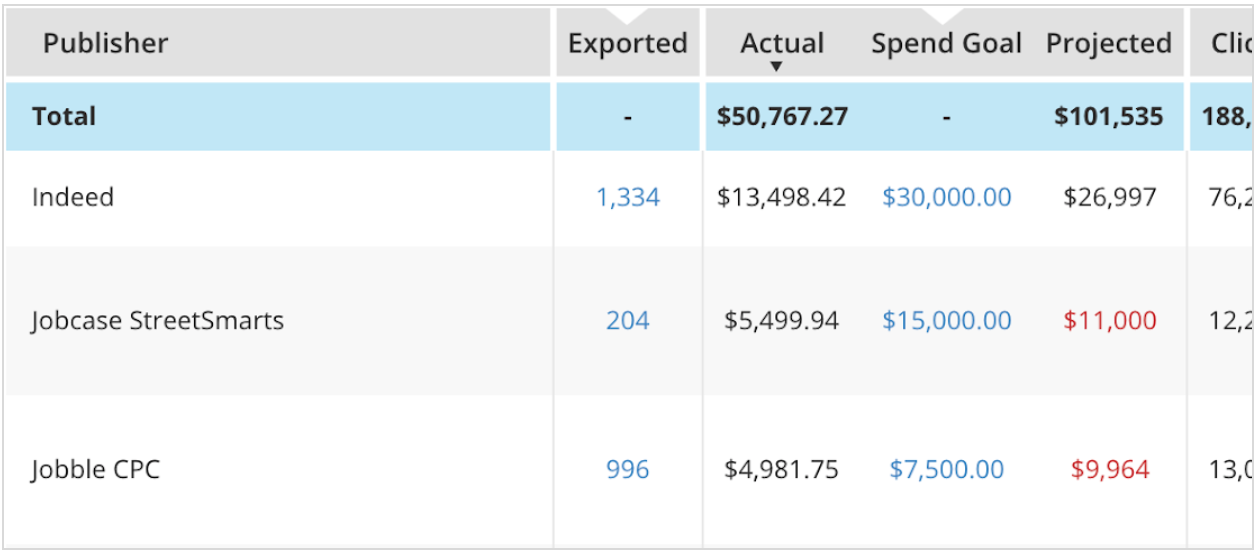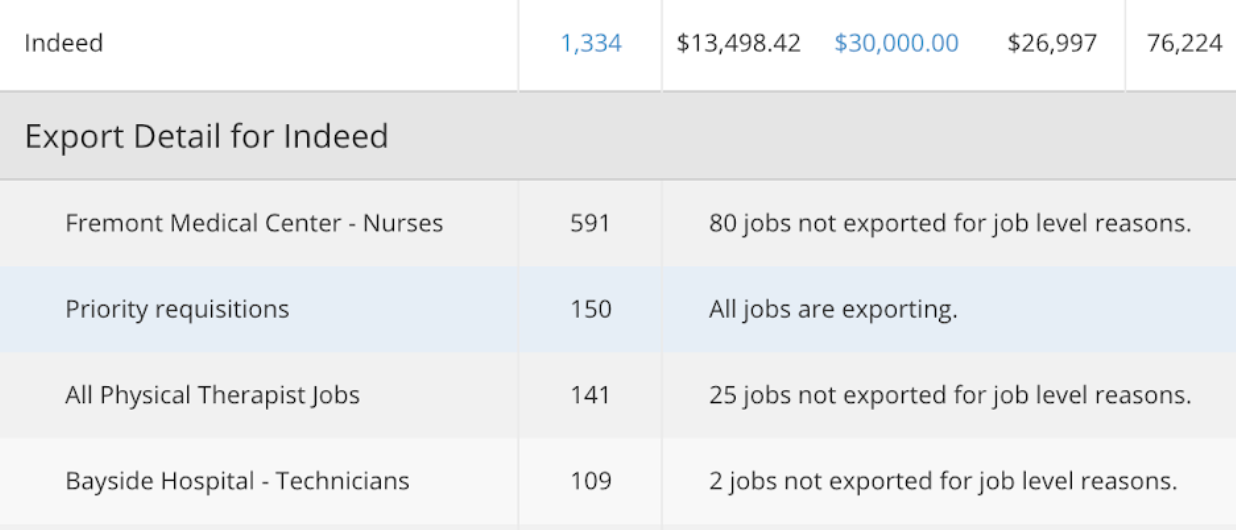 If you have any questions about Job Export Details, please reach out to your Clickcast Account Manager or contact us today.