[Now Live] New Feature: Channel Expansion
September 24, 2018 at 08:27 AM
What is it? Clickcast advertisers can now use Channel Expansion to seamlessly engage candidates on any advertising channel including Facebook, Google, and LinkedIn. Fully designed, branded landing pages are generated for each priority job campaign. Response & ROI from these new channels is automatically tracked alongside other job advertising activity within Clickcast, from landing page visits all the way through to hires.
Clickcast advertisers can utilize custom landing pages that represent an organization's brand, like the Acme example below.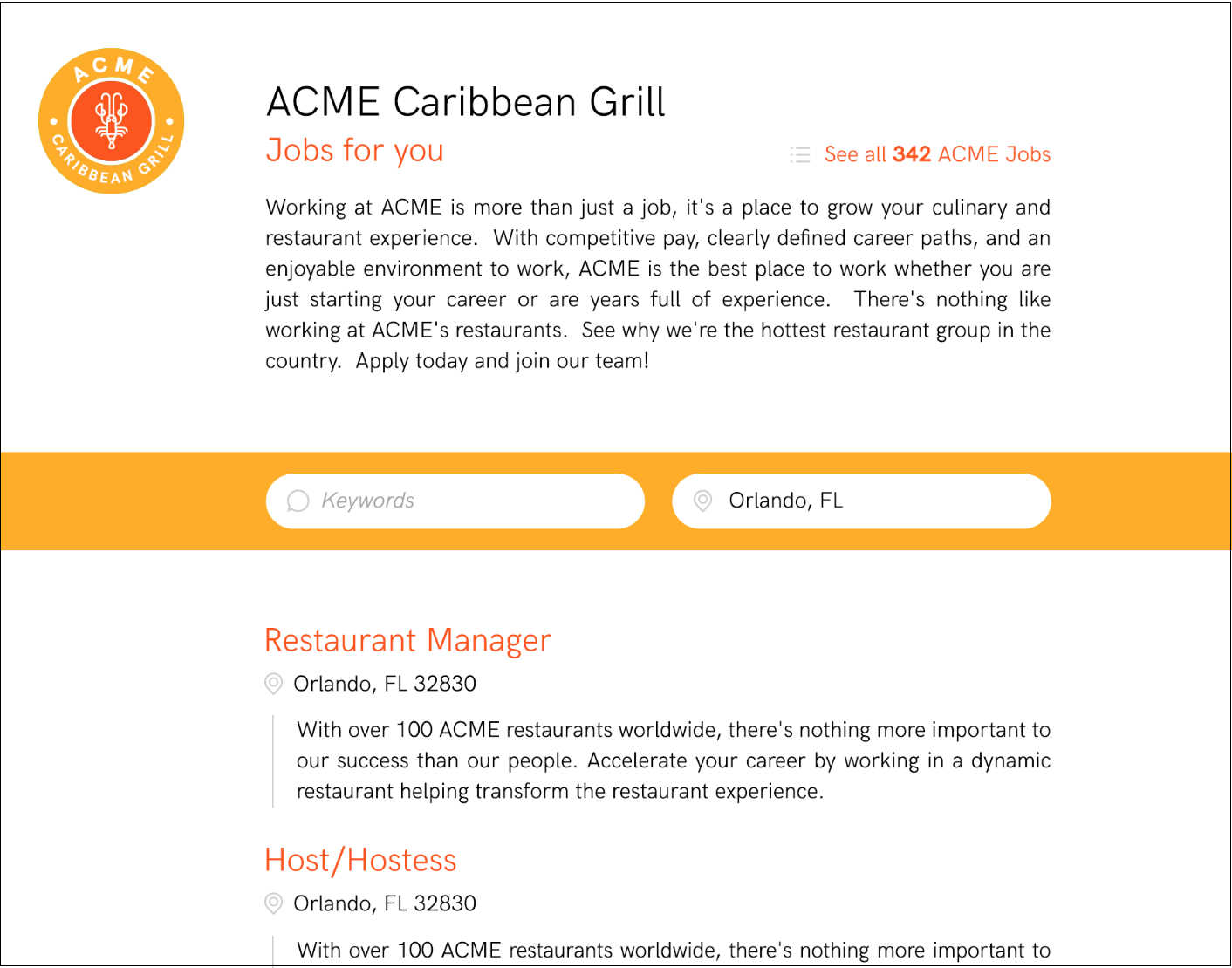 Sponsored ads are then placed throughout the web to attract potential candidates to apply for jobs via the landing pages.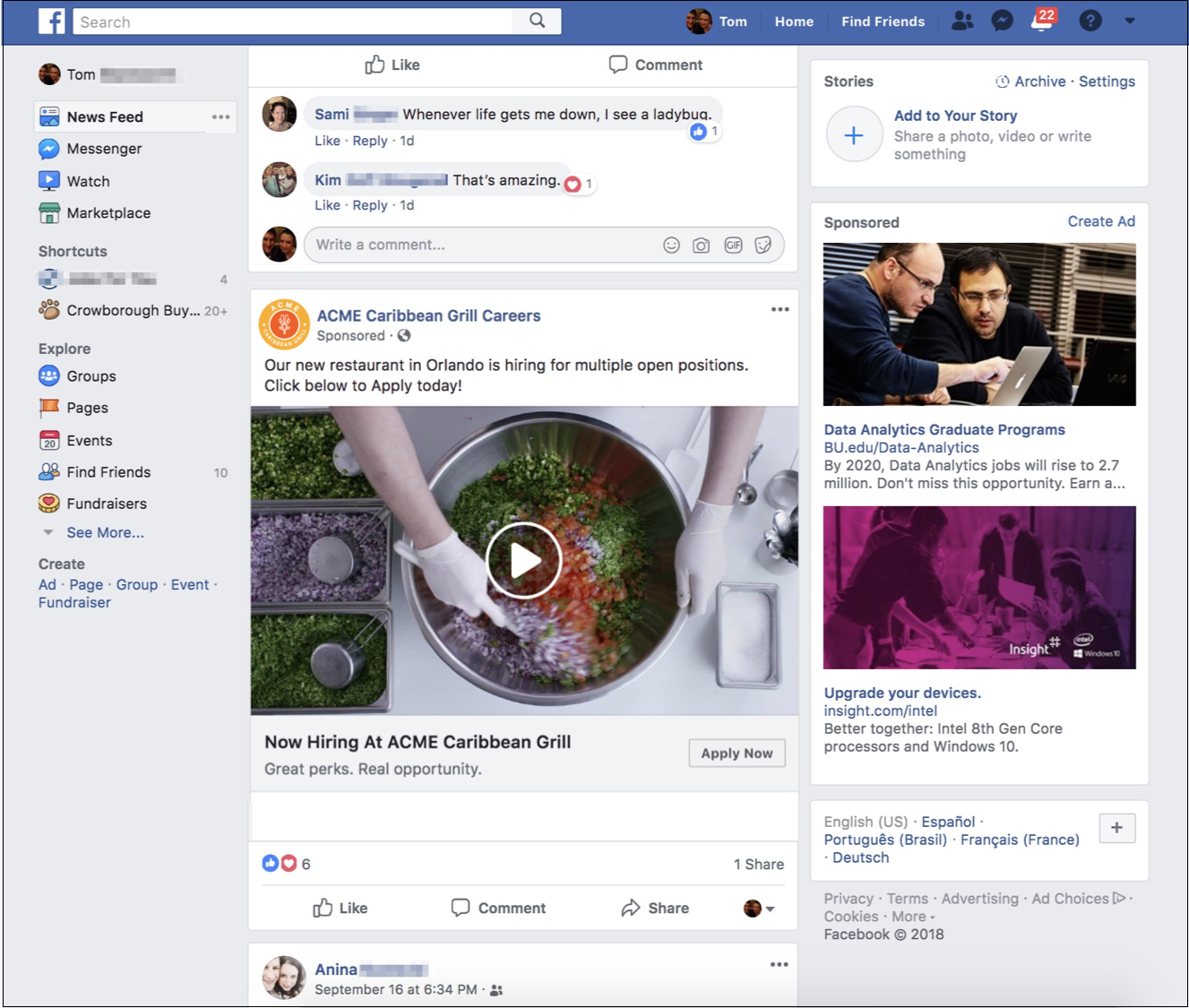 Why use it? Channel Expansion is attractive for any advertiser that wants to reach beyond the active-seeker job board channel and attract passive candidates on social, native, display or SEM, while working within the role prioritization strategy established in Clickcast. Advertisers can:
-Go beyond traditional recruitment advertising on job sites and reach candidates on social, native, SEM & display channels
-Get seamless analytics for these channels within Clickcast alongside existing job advertising sources
-Automatically generate landing pages (hosted on hirehub.io) that align with advertisers' performance job ad campaign priorities
While the potential exists for job advertising success within horizontal platforms and networks such as Job Search on Google and Facebook Jobs, significant candidate traffic has thus far eluded mid and large size employers. Instead of forcing unnatural job-level ads into Facebook users' feeds or attempting to precisely target a single job on Google, Clickcast Channel Expansion blends seamlessly into these different advertising mediums.
With Channel Expansion, landing pages are automatically generated and job content is displayed to match advertisers' location, role, division or other ad grouping, without the expense or additional complexity of utilizing 3rd party software. When paired with employer brand ads or 'mid-funnel' ad creative, Channel Expansion harnesses the potential of these massive audiences.
Key Features:
Channel Expansion rules can be built with Clickcast's simple campaign planning tools

Channel Expansion landing pages are customizable to your brand requirements

Landing pages provide keyword & location-based search capabilities for job seekers

Manage all Channel Expansions within Clickcast and report on performance

Clicks & applies from all Channel Expansion landing page publishers are included in all Clickcast reports
Channel Expansion is available today and included with Clickcast at no additional cost.